English & Foreign Language
"Reading maketh a full man, conferencing a ready man,
and writing an exact man." — Sir Francis Bacon
Steve Deaton, Department Chair
Madison Hall - Office 202A
Ridgeland Campus
sdeaton@holmescc.edu
601-605-3358
Maria Edwards, Associate Department Chair
Learning Resource Center - Office 21
Goodman Campus
medwards@holmescc.edu
662-472-9007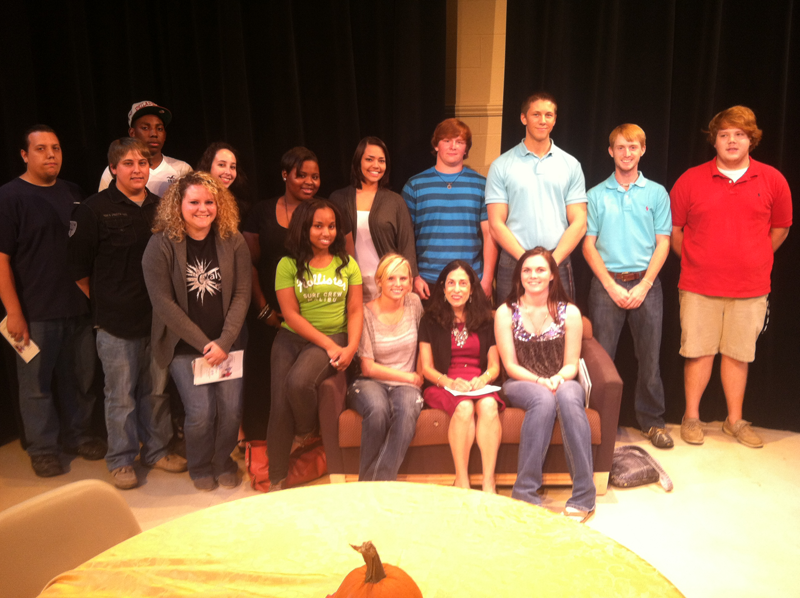 Welcome to the English & Foreign Language homepage. Our highly qualified faculty provide language proficiency in areas such as reading and writing by offering courses in composition, literature, creative writing, and foreign language. These courses are designed to prepare students for university transfer and/or productive employment. Of particular interest to many of our students are the General Studies Program, the Liberal Arts Program, and the Program for Secondary English, which can be found on our website.
Our department reaches far beyond a static classroom as our instructors embrace tradition and innovation. It's not unusual for a writer to visit a classroom in person or by Skype. Nor is it unusual for students to discuss the experiences of an award winning journalist they have heard at our department's Arts & Letters Series. Classes, as well as the Creative Arts Club, take students on field trips and to many outstanding cultural events in the community.
Students who love to write can enter our yearly literary contest. Winning works from each campus are sent to a statewide contest. Winners receive monetary awards, publication in our campus literary magazine Reflections, and publication in the literary magazine of the Mississippi Community College Creative Writing Association. Winning works are discussed by judges at an annual workshop.
The world of English & Foreign Language at Holmes is rich with opportunities for students to grow academically, socially, and imaginatively while they prepare for their futures.