Class Schedule
Return to Workforce Development

Welcome to Holmes Community College's Workforce Development, our quality courses are taught for non-credit format to improve workforce skills for immediate or improved employment. Course are designed to meet specific training requirements of the company or the organization.

A complete calendar of classes as well as information regarding our program and how to enroll is available in our Workforce Development Catalog. For more detailed Course Descriptions, visit us here.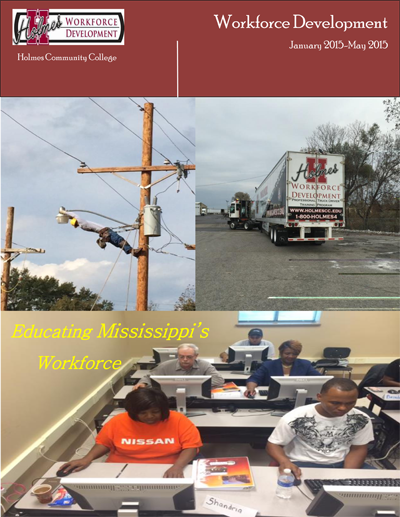 When registering for a class, please include the following information:
Name, Course Title(s), Date(s), Email Address, Phone Number
*You will receive an email confirmation within 24-48 hours. Course reminders are sent out 24-48 hours in advance of the class date. If unable to attend, please let us know.
*If payment is due, we accept credit/debit cards, check or cash due at the time of the training. We can accept credit/debit card payments over the phone.
To be added to the workforce calendar email distribution list, send your name, email and enter in the email subject line: Calendar Request to Rachel Deer at rdeer@holmescc.edu

Directions to Ridgeland Campus