2021 Young Alumnus of the Year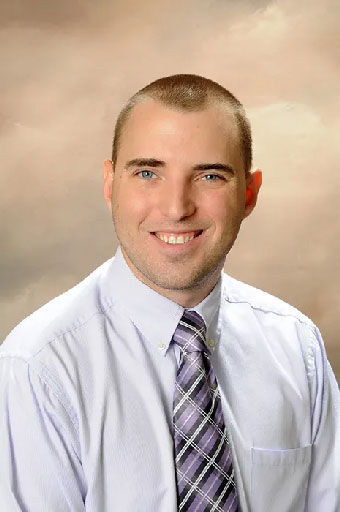 The Holmes Community College 2021 Young Alumnus of the Year recipient is Dr. James "Dustin" Gentry.
Dr. Gentry is a native of Kosciusko and a 2005 graduate of Holmes. While attending Holmes, Dr. Gentry was very active on campus as editor of the Growl, an Ambassador, a member of Baptist Student Union and a member of Phi Theta Kappa where he severed as vice president. He received the Michael Klauk Award, the WY Sudduth Social Science Award and was selected for Hall of Fame.
After Holmes, Dr. Gentry continued on to Mississippi State University where he earned a Bachelor of Science in biochemistry and molecular biology. Fallowing MSU, he went to University of Mississippi Medical Center where he earned his Doctorate of Medicine in 2011.
While doing his residency at the University of Texas Northeast from 2011-2014, Dr. Gentry earned his master's of business administration from the University from Texas at Tyler in 2014.
Dr. Gentry is currently serving as the attending physician and chief of medical staff at Winston Medical Center in Louisville. He also acts as associate medical director for Quality Hospice.
In 2021, the Mississippi Association of Family Physicians named Dr. Gentry Young Physician of the Year. He also serves on the Board of Mississippi Academy of Family Physicians and is on the Legislative Action Committee.
Dr. Gentry and his wife Dawn, live in Louisville with their three children Elizabeth Grace (6) Evelyn Ruth (6) and Eleanor Kathryn (3).