Anthony Carlyle
Anthony Carlyle graduated from Yazoo County High School and headed to Goodman to play basketball for Holmes Community College. Carlyle played under Coach Todd Kimble in the 2003-2004 and 2004-2005 seasons.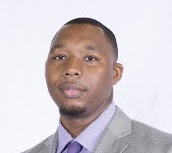 As a player, at Holmes Carlyle played on some successful teams. In 2004, the men's basketball team record was 17-9 and 10-2 in the north division.
"I enjoyed building the relationships with the players from the other schools Holmes played on and off the court," Carlyle said.
After Holmes, Carlyle continued on to the University of Southern Miss and earned a B.S. in health/ physical education and coaching. He continued his education earning a master's of education from Belhaven College and a specialist in education degree from Arkansas State University.
Carlyle has continued to be active in the field of athletics during his working career. He has coached at Velma Jackson, Columbus High School and currently at Yazoo City High School.
Coaching has been where Carlyle has excelled, teaching the next generation the way of the court. His success as a coach has been measured by winning six state championships: 2009, as girl's assistant basketball coach at Yazoo City High School; 2013, 2014, 2015 and 2017 at Velma Jackson as basketball head coach; 2018 at Columbus High School as basketball head coach.
Not only has Carlyle shown his success with his teams he has been recognized for his leadership as a coach by being awarded District Coach of the Year six times. He has been recognized by the Clarion Ledger, Mississippi Association of Coaches as Coach of the Year and National Federation of State High School Association as coach of the year for his ability to succeed on the court.
Carlyle has been a teacher for 14 years, teaching physical education for 10 years and he loves what he does every day. He currently serves as athletic director and assistant principal at Yazoo City High School.
Carlyle and he wife Ki-osha live in Canton with their two children, Taylan (11) and Kameron (1).