Dr. Dashan Turner
Dr. Dashan Turner, a native of McCool, attended Weir Attendance Center. He played football at Holmes Community College for the 1997 and 1998 season under Hugh Shurden, Andy Wood, Jeff Koonz and Tony Cook.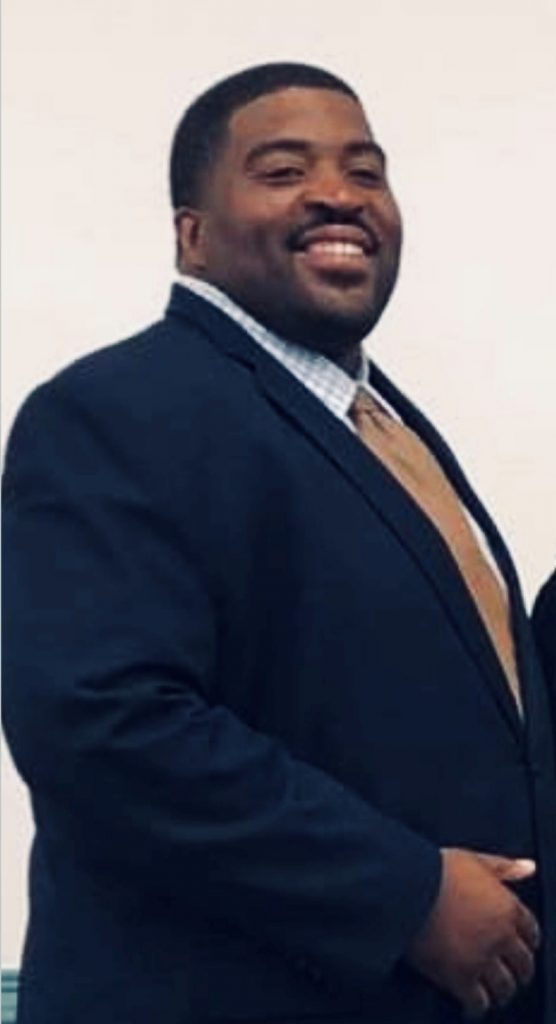 "I wish I could have talked about just one memory but I would rather talk about the impact Holmes had on me; I firmly believe I developed foundational principles of leadership from observing the coaches that led our program," Dr. Turner said.
While playing at Holmes Dr. Turner was honorable mention at All-State and was invited to play in the MJCAA All-Start game. Showing his talents on and off the field Dr. Turner also participated in the Holmes Choir.
"Coach Shurden often lead quietly until needed," Dr. Tuner said. "Coach Wood led with empathy and was always understanding and encouraging. Coach Cook and Coach Koonz were both great motivators and showed us that if you were going to lead you would have to get dirty and it was okay to be intense."
Some might say playing football at Holmes is a family tradition for the Turner family. The family members who have played at Holmes prior to Dr. Turner's time on the field include his cousin, Alvin McKinley; his brothers, Danya Turner and Lemuel Mithcell; his nephews, Donavan and Devean Turner and his cousin, Denise McKinley.
After Holmes, Dr. Turner earned a bachelor's in education and a AIU master's degree in educational leadership from Liberty University. He also furthering his education with an Ed.S in educational leadership from Liberty University and a doctorate in education from Northcentral University.
Since graduating from Holmes, Dr. Turner has held teaching positions in Mississippi and Virginia. He has applied his leadership principles that he attributes to Holmes in his administrator positions in Virginia that have required him to manage multiple schools, testing for districts and student services along with administrative responsibilities. 
Dr. Turner resides in Montross, Virginia with his wife Candace. They have four children: Alicia (20), Sydney (16), Brooklyn (9) and Brandon (9). He now serves in the Arlington Public School system as the assistant superintendent of human resources. In 2021, Dr. Turner was named Superintendent of the Year. This award is given to every division superintendent for their work required whole leading a school division during COVID.