Earley "Elton" Calhoun, Jr.
The late Earley "Elton" Calhoun, Jr., is a native of Yazoo City, where he attended Yazoo City High School. Calhoun is being inducted into the Holmes Sports Hall of Fame for his football accomplishments.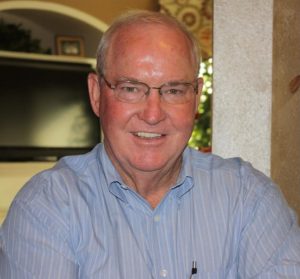 Calhoun attended Holmes 1964-1966 and played football under Charles Darnell, Ken Lauderdale and Robert McGraw. He was honorable mention at All-State in 1964 and 1965 but served as a co-captain at All-State in 1965. During Calhoun's years at Holmes, he was a member of Phi Theta Kappa and voted Most Versatile.
After Holmes, Calhoun received a football scholarship to Louisiana Tech where he earned a mechanical engineering degree. While in college Calhoun was active in sports and played linebacker and field goal kicker for the college. Among some of Calhoun's team mates at Louisiana Tech was first round, first pick in the 1970 NFL draft, Terry Bradshaw and Phil Robertson, the Duck Commander and Duck Dynasty star. 
Regional Steel Products, Inc. has been managed by Calhoun and his wife Ann since 1983. In 1986, Calhoun became owner and president.  "Serving South Texas" was their motto and has told their story of the company. The company is a steel distribution company and first-choice provider of metal products in South-Central Texas and for countries as far away as Jamaica and South America.
After Calhoun's passing, his daughter, Sherry McShaffry and his wife, Ann are the owners of Regional Steel. McShaffry serves as president of the company.
Calhoun was committed to his community. He served as president of the Rotary Club, president of the Victoria Chamber of Commerce, president of the Victoria College Foundation Board, president of the American Builders and Contractors (Texas Mid Coast Chapter), president of the Victoria Country Club and deacon, elder and trustee of First Presbyterian Church.
Calhoun's wife Ann (native of Pickens), resides in Victoria, Texas where she is still involved with Regional Steel Products. Calhoun and Ann have three children Sherry (51), Craig (49) and Jennifer (46) plus nine grandchildren.