Gabe Alaniz, Football / Golf Sports Hall of Fame
Gabriel "Gabe" Alaniz, a native of Deer Park, Texas, is being inducted into the Holmes Sports Hall of Fame for football at the 2023 banquet held in Frank Branch Coliseum in Goodman.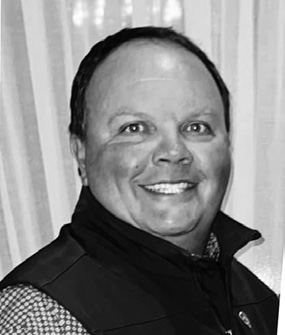 Alaniz played football during the 1996 and 1997 football seasons under Hugh Shurden and Tony Cook. According to the Junior College National Standings at the end of the 1996 season he finished fourth in total yards and fifth in passing yards. Also, during Alaniz's freshman year one of the 1996 highlights was the football team went to the state championship.
"My mom and dad really supported me while I was at Holmes. They drove seven hours every single Thursday for two years and did not miss a game," Alaniz said.
While at Holmes, he was also active in the Holmes choir. The group traveled to Spain on a school related trip and Alaniz remembers it as one of his most memorable experiences at Holmes.
"Making great friends in just two years, that I still keep up with on a regular basis, is one of my fondest memories," said Alaniz.
Alaniz went on to play at Middle Tennessee State University where he earned a degree in Industrial Technology Construction Management in 2000.
Now, Alaniz lives in League City, Texas, with his wife, Jessica, and their two kids: Presley (14) and Madeline (10).