Jacob Peeler, Mississippi Community College SHOF Inductee for Holmes
Jacob Peeler, a graduate of Kosciusko High School, played football at Holmes and will be inducted into the Mississippi Community and Junior College Sports Hall of Fame on April 25 at the Muse Center on the Rankin County Campus of Hinds Community College.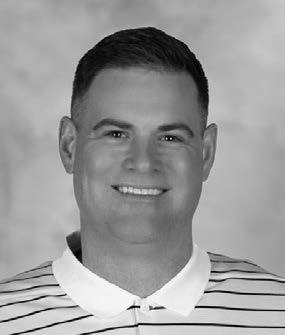 Peeler played center and was on the 2002 State Championship team which was among one of his favorite memories at Holmes. He received other accolades as well, including NJCAA All-American, NJCAA Academic All-American and JC Gridwire All-American. Outside of football, Peeler was involved with Phi Theta Kappa Honor Society and was a Holmes Ambassador.
Upon graduation from Holmes, he continued to play football at Louisiana Tech. He was on the starting lineup at Louisiana Tech and earned a Bachelor of Science in education with an emphasis in social studies in 2007. Peeler continued his studies at Mississippi State University, adding a Master of Science in kinesiology to his resume in 2008.
Peeler and his wife, Tori, live in Columbia, Missouri with their three children where he is the wide receiver coach at the University of Missouri. Prior to his current coaching job, he served two seasons as offensive coordinator at Texas State (2020–21), three seasons at Ole Miss (2017– 19) and four seasons at California (2013– 16).
In Peeler's two seasons at Texas State, the Bobcats produced eight offensive All-Sun Belt Conference honorees. The Bobcat offense increased its rushing output by nearly 65 percent from the previous season and averaged 369.7 total yards and 27.7 points per game in 2020. It was the most yards gained for the Bobcats since 2015 and the most points scored since 2014.
While at Ole Miss, Peeler coached two of the NFL's best 2019 rookie wide receivers. He spent two seasons as receivers coach (2017,2018) and was promoted to co-offensive coordinator. In 2018, Peeler was inducted into the Holmes Sports Hall of Fame.
At Cal, he was a graduate assistant in 2013-14 before being promoted to assistant coach for inside receivers in 2015. Peeler helped turn Cal's offense into one of the nation's best, as the Golden Bears ranked in the NCAA's top 10 in passing offense, top 15 in total offense and top 25 in scoring offense for three-straight seasons. Peeler's coaching stops also include Louisiana Tech (2009– 12) and Itawamba C.C. (2008).