James E. Lehaman, Sr.
James E. Lehaman, Sr. is a native of Cruger and graduate of Tchula Attendance Center. Lehaman is being inducted into the Holmes Sport Hall of Fame for basketball.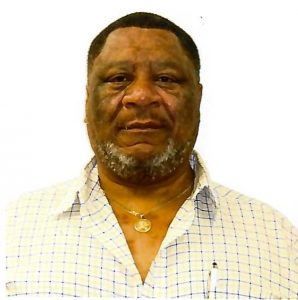 Lehaman played basketball at Holmes as low post from 1983-1985 under Bennie Kimble. In 1985, Lehaman was recognized as Mississippi Junior College Association All-State Honoree. After Holmes, Lehman attended Kentucky Christian University on a basketball scholarship.
"My fondest memory is the time spent with my teammates and coaches of the basketball team," Lehaman said. "It is because of the love shown from the team family and friends that I have been able to succeed in the sport of basketball."
Lehaman has been active in civic duty for most of his career serving as a Holmes county deputy and volunteer fire chief. He recently retired from the Leflore County School District after serving as an in-school detention and resource officer. Lehman is now owner and operator of Lehman's Security Company based in Greenwood.
Lehaman and his wife Gwendolyn live in Greenwood. Together they have five children and 15 grandchildren.