Joe Lynn Gant – Inducted into the Mississippi Community College Sports Hall of Fame
Joe Lynn Gant ('73) will be inducted into the Mississippi Community College Sports Hall of Fame at a special ceremony in Pearl on April 26.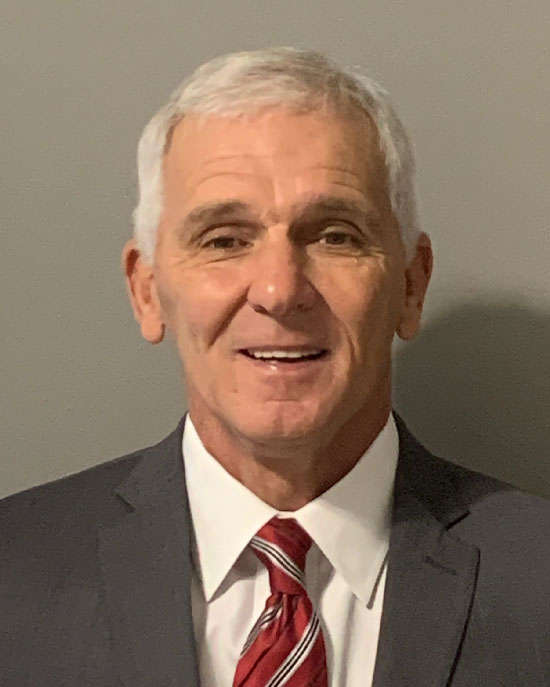 A native of Vaiden, Gant attended Vaiden High School continuing on to Holmes Community College to play football and run track.
Gant played football at Holmes under coaches Tommy Davis, Quimby Morgan and Ode Burrell. During his football career at Holmes, he was awarded Best Defensive Back two years in a row and MVP in 1972. On the track field Gant was the 1973 state champion in the pole vault and hurdles launching a state records in both.
"One of my most memorable experiences while attending Holmes was living in the 'white house' which served as the athletic dorm for football and basketball teams," Gant said. "It had approximately 10 rooms for 55 to 60 athletes. The camaraderie build by living with so many friends left memories that have lasted a lifetime."
During Gant's time at Holmes he was selected for Who's Who Among American Junior Colleges as Most Athletic and 1973 Class Representative.
After Holmes, Gant attended Mississippi State University where he earned a Bachelor of Science while continuing to participate in track and field. In 1974 and 1975, Gant accomplished All SEC in track and field. Continuing to be at the top of his game, in 1975 Gant was the SEC Decathlon Champion.
Gant held a 25-year career of coaching football and track at Weir High School. During his tenure he won five state championships in football ('85,'86, '94, '96 and '97) and five championships in track ('81, '82, '83,'84 and '88). Gant remained loyal to his senior college and also coached track for 15 years at Mississippi State.
Over the years Gant's was success was recognized by being inducted into the Mississippi High School Coaches Hall of Fame, inducted into the Holmes Community College Sports Hall of Fame and being named president of the Mississippi High School Coaches Association.
Gant lives in Weir, where he coached for many years. His late wife, Kay, was also a graduate of Holmes ('73). He has one son, Trey (39) and two grandchildren. The Mississippi Community and Junior College Sports Hall of Fame induction ceremony is scheduled for 6 pm, April 26, at the Muse Center on the Rankin County Campus of Hinds Community College.