Lurena Holmes, Basketball Sports Hall of Fame
LuRena Holmes is a native of Carroll County and a graduate of J. Z. George High School. She is being inducted into Holmes Sports Hall Fame for Women's Basketball.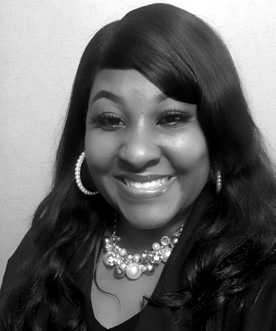 Holmes played basketball for the 2004 -2005 season under Coach Chanda Rigby and the 2005- 2006 basketball season under, Coach Ron Aldy.
In 2006, Holmes held the best free throw record on the team and was recognized for her outstanding offense game on the court.
"I will always cherish the moments we prayed together as a team and encouraged each other to be the best we could be on and off the court," Holmes said.
Continuing at the next level of basketball, Holmes signed with Belhaven University where she excelled on the court again for offense. She earned a bachelor of social science in 2009, while at Belhaven.
Later, Holmes went back to school at Mississippi Valley State to earn her master's of social work in 2018. Since earning her latest degree she has worked in child protection services where she has gained extensive knowledge in her field.
Currently, Holmes serves as a Diversion Coordinator in the mental health field.
Holmes was inducted into the Mississippi Valley State University society of leadership and success (2017) and 40 under 40 beta cohort (2022). The Greenwood Commonwealth voted her top 30 under 40 in 2021 for her community achievements.
Holmes and her husband Calvin live in Carroll County with five children: Corey (14) Corvin (14), Cirena (12), Callia (9) and Calvin (3).