Martin L Latiker, Basketball Sports Hall of Fame
Martin Latiker, a native of Sallis and graduate of McAdams High School is being inducted into the Holmes Sports Hall of Fame for his double lettering at Holmes in basketball and track.
In high school, Latiker played on back-to-back state championship basketball teams during the 1982-83 and 1983-84 seasons. His high school career was on fire, and he was listed as one of the Top 50 players in Mississippi in 1984.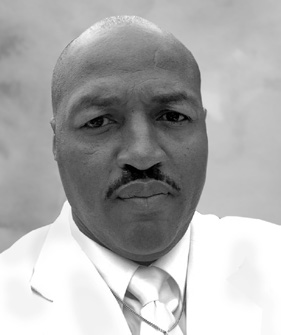 In 1984, Latiker committed to Holmes to play under Bennie Kimble for two years. The Holmes Men's Basketball team had two North Championships appearances during that time. He was recognized for his defensive skills and best free throws during his time on the basketball court at Holmes. He was on the All-State team two consecutive seasons and a team captain in the 1985-1986 season.
Among some of his other basketball career highlights at Holmes were honorable mention two seasons back to back, best defense MVP 1986 and best college free throws two seasons in a row.
Not only did Latiker excel on the basketball court but he placed third in the state in track for the 3 mile run under Coach Ray Bridges for the Bulldogs.
"I remember Coach Kimble would say something in practice that would crack us up but we could not laugh until we got out of practice," Latiker said.
He received various scholarship offers to play at Arkansas State, Rust College, Northern Iowa University, Arkansas Pine Bluff, Mississippi Valley State and University of Alabama at Birmingham (UAB). Letters of intent were also sent from Jackson State, Delta State and Southern University.
"Coach Kimble had so much faith in me, plus, he invested so much time in me, for that I was always thankful," Latiker said.
Latiker was unable to accept any college offers due to personal hardships resulting in having to get a job and help support his mother who could not work.
Latiker had a long-time career with Milwaukee Tools as a material handler and forklift driver. He was a team leader at work as well.
Today Latiker lives in Sallis. He has four children: Fredrick (38), Tikyra (37), Martin (23) and Lewis (21). He does not miss a home game that the men's basketball team plays today and is one of the programs biggest supporters.
"I like to get to know the Holmes boys playing the game today," Latiker said.