Martin Palomo, Soccer Sports Hall of Fame
Martin Palomo, a native of Madison and graduate of Madison Central High School, is being inducted into the Holmes Sports Hall of Fame. He played soccer for the Bulldogs in the 2002-2004 seasons.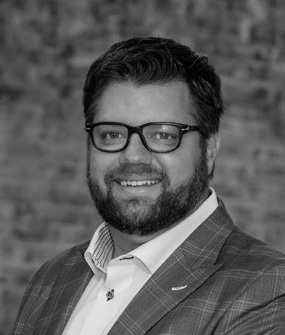 Palomo was among the first teams on the Ridgeland Campus under Coach Matt Convertino. These first couple of soccer teams were instrumental in making the soccer program what it is today.
While at Holmes, Palomo was active on campus. He was an Ambassador, president of Phi Theta Kappa, inducted into the Hall of Fame, on the quiz bowl team and treasurer of the Student Government Association.
"I loved meeting people through the SGA and Ambassador programs," Palomo said.
Palomo was among the first in his family to attend college and credits Holmes for helping him be successful in academia and sports. He received a full ride to Millsaps College where he earned a bachelor's of business administration and an MBA.
"My experience at Holmes allowed me an opportunity to build a foundation that helped me when I applied at four-year institutions," Palomo said.
Currently, Palomo is the CEO and co-chief investment officer for Pinnacle Wealth in Madison. He bought the firm from the founder in April 2022. The company currently manages more than half a billion dollars, on behalf of their clients.
Palomo has been recognized by the Mississippi Business Journal as a Leader in Finance (2009), Top 40 under 40 (2020) and Top CEO (2022).
Palomo lives in Jackson, Mississippi with his wife, Jennifer, and their three kids: Kristoffer (18), Isabella (16) and Gianna (9).