Terrance Akins, Basketball Sports Hall of Fame
Terrance Terrell Akins, a native a Little Rock, Arkansas, is being inducted into the Holmes Sports Hall of Fame for his accomplishments in men's Basketball.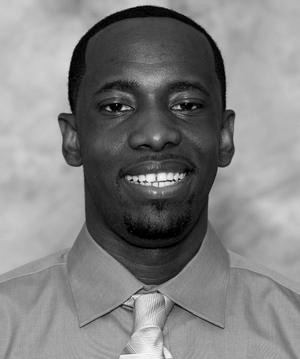 Akins graduated from Little Rock Parkview High School where he played on a 2002 state championship team. During the 2003 season, he was named All-Arkansas Team by the Arkansas Democrat-Gazette after averaging 16 points per game and was a runner-up for the state's Mr. Basketball award as a senior. He played under Head Coach Al Flanigan at Parkview, father of UALR Assistant Coach Wes Flanigan who is now the assistant coach at Auburn University (both family members of the current Men's Basketball Coach at Holmes, Jason Flanigan).
When Akins arrived at Holmes he was ready to play; he topped 1,000 career points in just two seasons. His hard work on the court payed off with being a two-time First-Team All-Conference selection under Head Coach Todd Kimble and twice named First Team All-State for Mississippi junior colleges. The accolades continued to stack up while at Holmes. He was named Co-Freshman of the Year after averaging 19.6 points per game in his first year.
In addition to his scoring abilities, Akins hit on 46 percent of his attempts from the field, 36 percent from beyond the arc and 72.6 percent from the free-throw line, while averaging 5.8 rebounds, 5.3 assists and 2.2 steals per game to help the Bulldogs to a 17-9 overall record and a second place conference finish (10-2). He scored 34 and 30 points in two games against Northwest Mississippi Community College. As a sophomore, Akins averaged 21.6 points, four rebounds, three assists and three steals per game.
After Holmes, Akins continued on to play for the Little Rock Trojans. As a junior he made his first appearance as a Trojan against Appalachian State in the Jack Stephens Center. He sank his first shot as a Division-I player (a three pointer) in front of the hometown fans.
In his career for the Trojans he played in all 30 games with a team-high 29 starts. He ranked second on the team in scoring and 25th in the Sun Belt Conference at 12.3 points per game. He led the Trojans with 77 made three pointers, a .401 three-point percentage and 26 steals. He finished eighth in the Sun Belt and 50th in the NCAA rankings for three-point percentage, and sixth in the conference and 93rd nationally in made three pointers per game (2.57). He also totaled a career-high five steals in a 58-56 win over UT Martin. Finishing up the season with an a team-high of 311 field goals on the year and ranked second on the squad with 127 made field goals (40.8 percent). He made just 41 trips to the foul line but converted 37 of his attempts for a .902 free-throw percentage.
Akins majored in health science with a minor in criminal justice. He currently lives in Little Rock and works for the United States Postal Service as a rural mail carrier. He has a daughter Reagan Skye Akins (13). He is the son of Tracy Akins but his biggest supporter, Cherry "Bean" Platt rarely missed any of Akins games in his whole career.