Yazoo Honey Bee Farm | Alumnus Kip Isonhood
Yazoo Honey and Bee Farm owner Kip Isonhood of Tinsley has made a big impact in the beekeeping community.
Isonhood graduated from Holmes in 2006. After graduation, Isonhood worked for Denbury and U.S. Environmental Services as he started his beekeeping as a hobby to help his parent's garden. The next year, he split the hive which made five hives, then split them again the following year giving him 20 hives.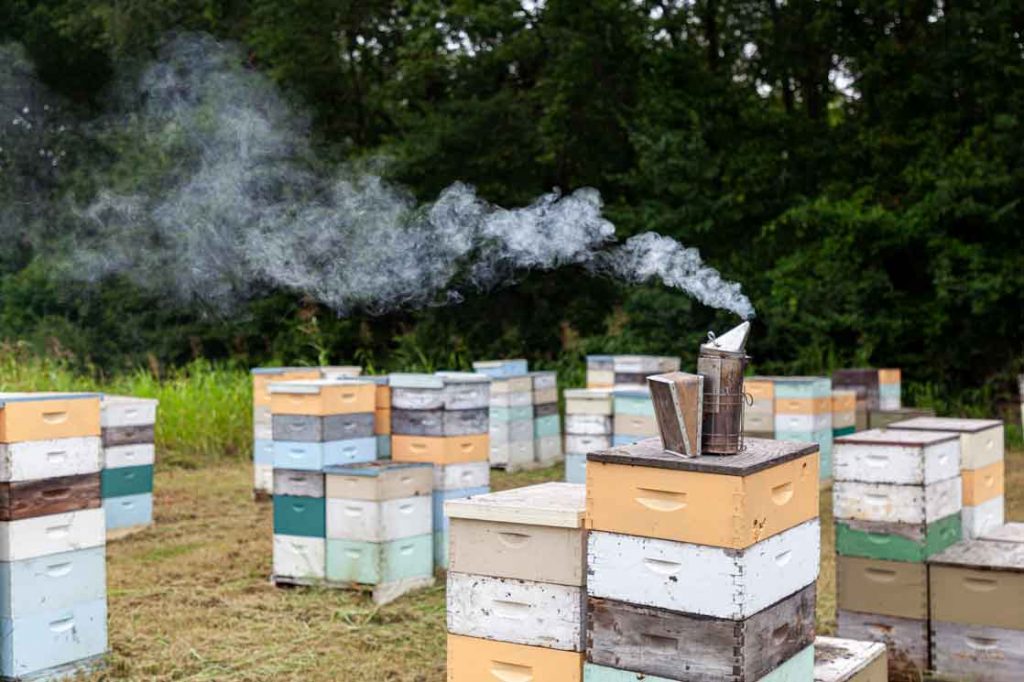 At first, Isonhood was making a lot of honey and giving it away to friends and family. However, the feedback he got from everyone was that it was the best honey they had ever tried. From that point on, Isonhood decided to sell his honey product.
Today, Yazoo Honey and Bee Farm has up to 1,000 hives all over Yazoo and Madison counties, including the Jackson metro area along with special locations throughout the Delta region.
The bees feed on a variety of wildflowers in spring, and around June they feed on the Chinese tallow tree blooms along with a variety of clovers. Isonhood deals strictly with Russian bees and is a queen breeder with the Russian Queen Breeder Association.
"My favorite part of the business is in the spring making new queens," Isonhood said.
---
---
Yazoo Honey and Bee Farm harvests approximately 5,550 gallon of honey. The supers are pulled from the yard, loaded with a forklift and taken to Tinsley to be extracted. It is a specialized business all the way down to the jars of honey that can be found in co-ops and gift shops.
One of Isonhood's largest clients is Queens Reward Meadery in Tupelo, who uses the honey to make their mead (or wine). You can also find Yazoo Honey in a variety of restaurants around Jackson – Bravo, Beagle Bagel, Broad Street Bakery and Iron Horse Grill, just to name a few. Most recently, the honey has been featured at Koestler Prime Steakhouse in Ridgeland in one of their signature cocktails called the Yazoo Rose.
Isonhood is active in the Mississippi Beekeeper Association and serves on their executive board. To find out more about Yazoo Honey and Bee Farm follow them on Instagram (@yazoohoney).
Stay Connected, if you would like to submit what you have been up to since Holmes please submit your story to kellard@holmescc.edu