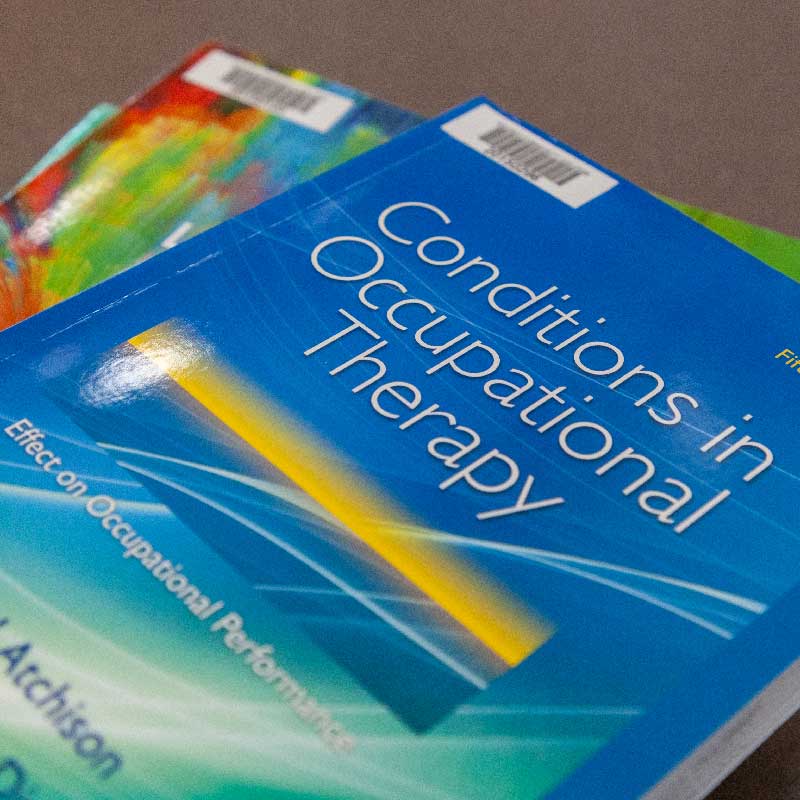 Pre-Occupational Therapy
This curriculum is designed to meet the admission requirements of the School of Health-Related Professions at the University of Mississippi Medical Center. All programs at the Medical Center are upper-division. Students should consult the most recent UMMC Bulletin when planning their schedule. Students applying for the Doctorate of Occupational Therapy must have a bachelor's degree with a minimum average of 3.0 on a 4.0 scale for the prerequisite courses; each prerequisite course must be completed with a grade of "C" or better. The student must provide evidence of 24 hours of observation under an occupational therapist or an occupational therapy assistant in at least three occupational therapy clinical departments or practices within the two calendar years preceding the application deadline.
Health Sciences Pathway
Program Curriculum
ASSOCIATE OF ARTS
FIRST YEAR:
First Semester
English Composition I ENG 1113
General Biology I BIO 1134
College Algebra MAT 1313
General Psychology PSY 1513
General Chemistry I CHE 1214
Total 17 Hours
Second Semester
English Composition II ENG 1123
General Biology II BIO 1144
Trigonometry MAT 1323
Medical Terminology for Health Professions BIO 1813
General Chemistry II CHE 1224
Total 17 Hours
SECOND YEAR:
First Semester
Anatomy & Physiology I BIO 2514
General Physics I PHY 2414
Public Speaking I SPT/COM 1113
Humanities Elective (3)
Total 14 Hours
Second Semester
Anatomy & Physiology II BIO 2524
Statistics MAT 2323
Human Growth & Development EPY/PSY 2533
Humanities Elective (3)
Fine Arts Elective (3)
Total 16 Hours
Consult with your chosen transfer university/college to determine changes to this curriculum.

All programs at the University Medical Center have a limited class size with competitive admissions.
Enrollment in a minimum of 15 hours each semester is recommended for eligibility for state aid, institutional scholarships, and the tuition break.