MindHealth Navigator

FEEL BETTER NOW
Hey, just about everyone, at one point or another, feels anxious, stressed or depressed. It's okay to want and to seek help. At Holmes Community College, we want to support the mental well-being of our students. We are thrilled to provide you access to Mindyra's MindHealth Navigator™ —an app that will make your mental health journey much easier!
HERE'S HOW IT WORKS.
Sign up in 1 minute; it's free and confidential
Answer 9 questions
Let the Navigator guide you to the best of what's available to you
As one of our students, you have access to:

A learning library
Wellbeing tips
Guidance to self-help apps
Guidance to Peer support
Guidance to teletherapy and emergency help.
Guidance to on-campus resources
Scan Here to Download or Log Back In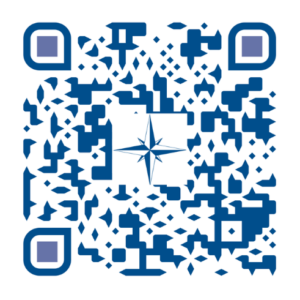 About the MindHealth Navigator for Holmes Community College Students
The MindHealth Navigator is an app that will help you find and get connected with the type of mental health support you're looking for. All students will have 24/7/365 access to the MindHealth Navigator.
To sign up, click here, scan the QR code, or download the Mindyra Health app from the app store.
---
---
Frequently Asked Questions:
How much does the MindHealth Navigator cost?
The MindHealth Navigator is free for all Holmes Community College students to use. Certain resources within the app will never cost you anything (including teletherapy!), but the app might refer you to some resources, like other apps, that you might have to pay for. You get to decide how you want to support yourself.
Who is able to use the MindHealth Navigator?
All students who are currently enrolled at Holmes Community College are able to access this app.
Where can I download the MindHealth Navigator?
To sign up, click here, scan the QR code below, or download the Mindyra Health app from the app store. MAKE SURE YOU SIGN UP USING YOUR SCHOOL EMAIL ADDRESS.
What types of things can the MindHealth Navigator help me with?
Depression, anxiety, burnout, stress, trauma, sleep, and more. The MindHealth Navigator is designed to learn about what you're struggling with and help you find the right type of intervention for you based on your needs.
Does this program include teletherapy?
Yes, through the MindHealth Navigator you can access teletherapy (via phone or video) for free. While there are no set session limits, your therapist will work with you to determine the appropriate number of sessions needed based on your needs
Is my information private?
Your information within the app is private and confidential. Your school receives de-identified information to help ensure the program's effectiveness, but they will never see your personal data.