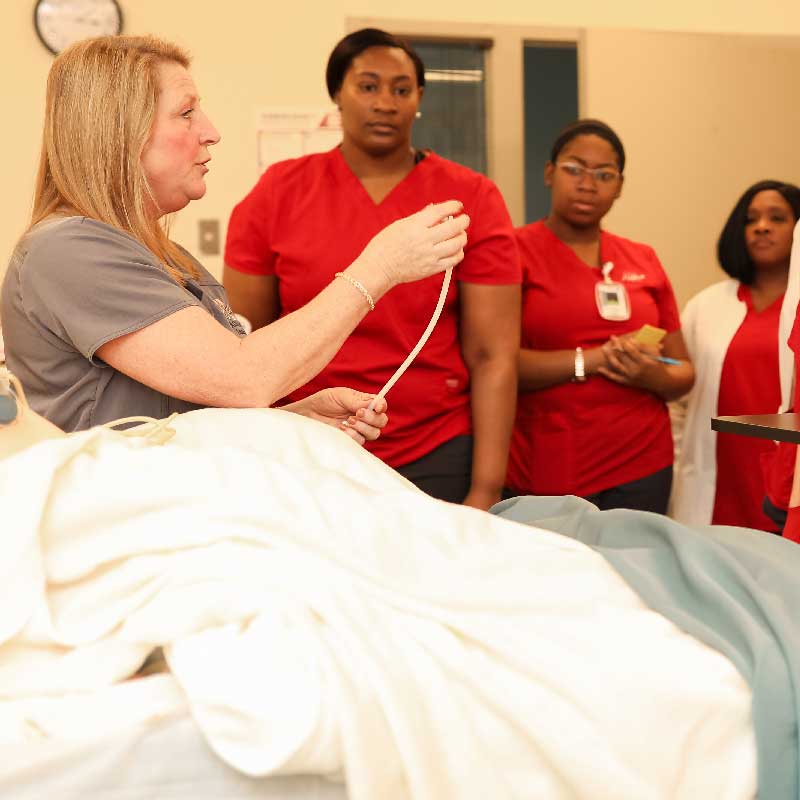 Associate Degree Nursing - Accel for LPN - Four Semesters
Individuals who have completed an accredited practical nursing program and hold the practical nursing licenses may be eligible to enter the Accelerated Program for LPN. LPNs must have 500 hours or 6 months of medical-surgical experience. Upon completion of this program, the student is qualified to take the National Council Licensure Examination for Registered Nurses (NCLEX-RN). Enrollment in NUR courses is limited to students who have been admitted into the ADN program. For further information please see the current District Bulletin. The Associate Degree Accelerated for LPN Program is located in Grenada and Ridgeland. The program starts in the Fall semester.
ASSOCIATE DEGREE NURSING
Program Curriculum
ASSOCIATE OF APPLIED SCIENCE
FIRST YEAR:
First Semester
Nursing Theory I NUR 1116
General Psychology PSY 1513
English Composition I ENG 1113
Total 12 Hours
Second Semester
Nursing II Theory NUR 1226
Human Growth & Development EPY/PSY 2533
Total 9 Hours
SECOND YEAR:
First Semester
Nursing III NUR 2119
Humanities/Fine Arts Elective (3)
Total 12 Hours
Second Semester
Nursing IV NUR 2239
Management of Nursing Care NUR 2243
Total 12 Hours


The student must complete and pass with a C or higher in the following courses as prerequisites for admission into the ADN Program- Total 15 hours: BIO 2514 - A & P I, BIO 2524 - A & P II, BIO 2924 - Microbiology, BIO 1613 or FCS 1253 - Nutrition.

**LPNs are given 6 hours credit toward graduation for their prior LPN training.
Enrollment in a minimum of 15 hours each semester is recommended for eligibility for state aid, institutional scholarships, and the tuition break.