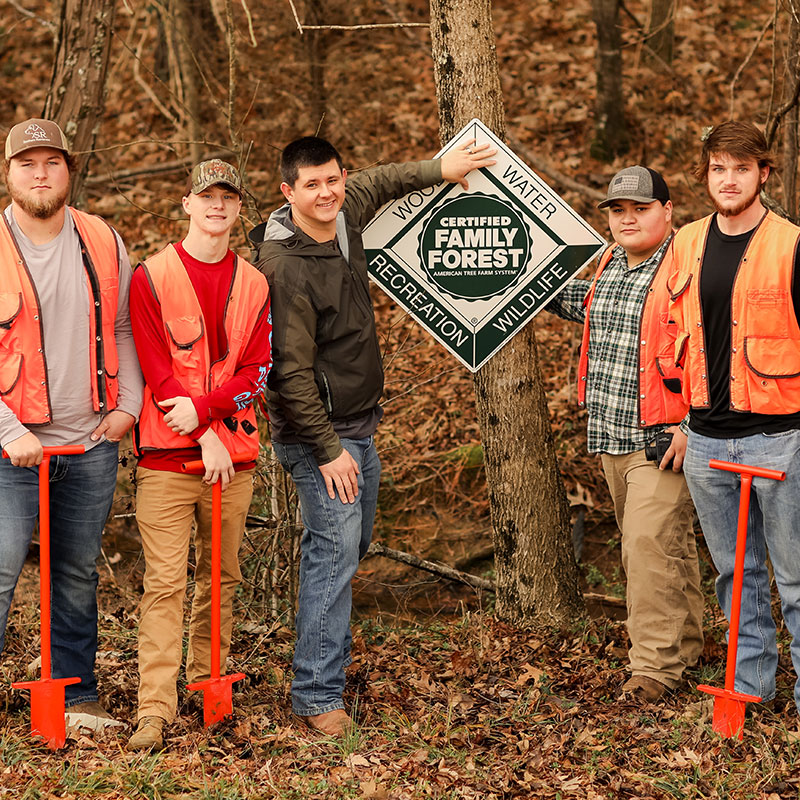 Forest Technology
Forest Technology is an intensive program of instruction and training to prepare individuals for service in different aspects of forest management operations. Major topics of the program include: the role of foresters in society; the identification and valuation of forest and ornamental woody species; the manipulation of forest stands to produce specific benefits; the impacts of fire, insects, and disease in forest stands; forest measurement and mapping methods; and timber harvesting and utilization systems.
Emphasis throughout the program is placed upon developing strong communication skills through written and oral assignments and upon developing a professional attitude of conduct.
FOREST TECHNOLOGY
Program Curriculum
ASSOCIATE OF APPLIED SCIENCE
FIRST YEAR:
First Semester
English Composition I ENG 1113
Applied Dendrology FOT 1714
Introduction to Forestry FOT 1813
Forest Surveying FOT 2124
Survey of Microcomputer Applications CPT 1323 OR Introduction to Microsoft Office BOT 1273
Total 17 Hours
Second Semester
Forest Measurements I FOT 1114
Silviculture I FOT 2614
Humanities/Fine Arts Elective (3)
Approved Natural Science w/Lab (4)
The Legal Environment of Business BAD 2413 OR Principles of Accounting I ACC 2213
Total 18 Hours
SECOND YEAR:
First Semester
Applications of GIS/GPS in Forestry FOT 2214
Timber Harvesting FOT 2424
Public Speaking I SPT/COM 1113
Social/Behavioral Science Elective (3)
**College Algebra MAT 1313
Total 17 Hours
Second Semester
Work-Based Learning I WBL 1913
Applied Soil Conservation and Use AGT 1714
Special Problem in Forest Technology FOT 2914
Special Problem in Conservation Law FOT 2944
Total 15 Hours

An AAS Degree may be earned after successfully completing required career technical and academic coursework.

***MAT 1233 & a natural science with lab (7 hrs. total) OR BOT 1313 & a natural science with lab (7 hrs. total) may be substituted for College Algebra.
Enrollment in a minimum of 15 hours each semester is recommended for eligibility for state aid, institutional scholarships, and the tuition break.