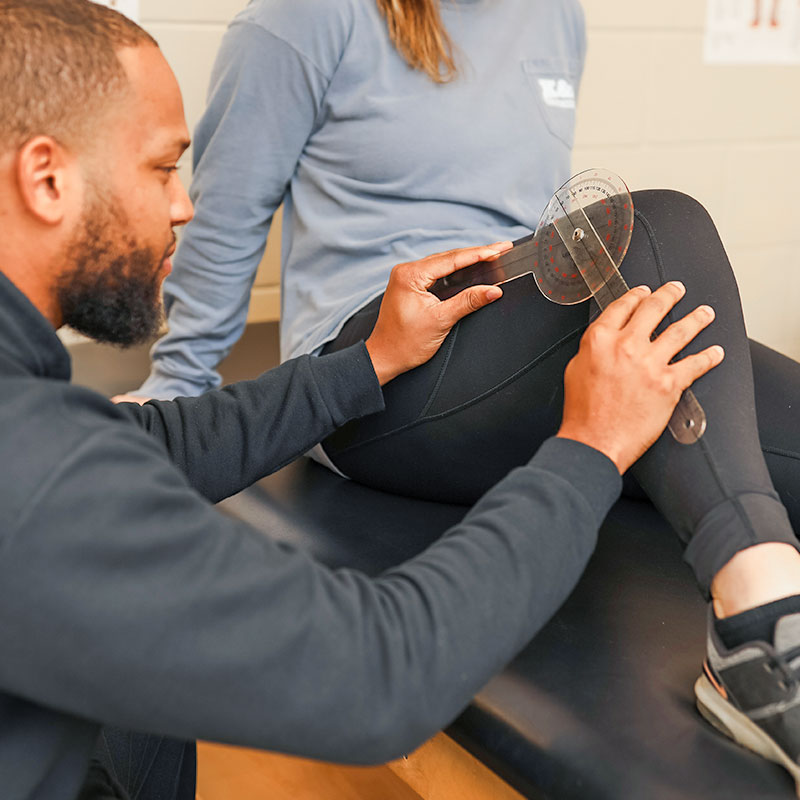 Physical Therapist Assistant
A major purpose of the Physical Therapy Assistant Technology program is to prepare graduates to assist physical therapists in healthcare settings to deliver physical therapy services in a safe, effective manner and to stimulate a lifelong commitment to continued professional development. The fist semester will begin in the Spring. For further information please see the current District Bulletin.
PHYSICAL THERAPIST ASSISTANT TECHNOLOGY
Program Curriculum
ASSOCIATE OF APPLIED SCIENCE
FIRST YEAR:
First Semester
Fundamental Concepts of Physical Therapy PTA 1123
Kinesiology PTA 1314
Fundamental Skills for Physical Therapist Assistants PTA 1213
Seminar I PTA 1912
*English Composition I ENG 1113
*Anatomy & Physiology I BIO 2514
Total 19 Hours
Second Semester
Therapeutic Modalities PTA 1223
Therapeutic Exercise & Rehabilitation I PTA 1324
Electrotherapy PTA 2234
PTA Practicum I PTA 1131
*General Psychology PSY 1513
*Public Speaking I SPT/COM 1113
Total 18 Hours
Summer Semester
Seminar II PTA 1922
*Anatomy & Physiology II BIO 2524
Total 6 Hours
SECOND YEAR:
First Semester
Clinical Education I PTA 2413
Medical Conditions & Related Pathology PTA 2513
Therapeutic Exercise & Rehabilitation II PTA 2334
Seminar III PTA 2912
*Humanities/Fine Arts Elective (3)
Total 15 Hours
Second Semester
Clinical Education II PTA 2423
Clinical Education III PTA 2433
Clinical Education IV PTA 2443
Physical Therapy Seminar PTA 2523
Total 12 Hours


*These courses will count toward class selection with a final grade of C or higher and submitted by program application deadline.
Enrollment in a minimum of 15 hours each semester is recommended for eligibility for state aid, institutional scholarships, and the tuition break.