Holmes Plus
Holmes Plus Qualifications
---
ACT Composite of 24 and Math sub-score of 23
STEM/Health Sciences Pathway (Program of Study)
---
What is Holmes Plus?
Holmes Plus is a scholarship program for students interested in a STEM/Health Sciences Pathway.
This program will provide a broad-based STEM experience for participants who demonstrate a proven aptitude in these areas.
Holmes Plus allows the scholar to gain valuable insight into various realms of the academic world and will help to develop the leader within each scholar.
This program will give the scholar a background of coursework that will allow them to choose most any major later without a loss of credit courses.
Holmes Plus seeks to inspire the scholars to use their talents, opportunities, and responsibilities to increase their positive contributions to society.
This program is only offered on the Goodman campus.
Potential Holmes Plus scholars are selected by an advisory committee and will be notified by late June.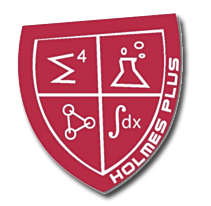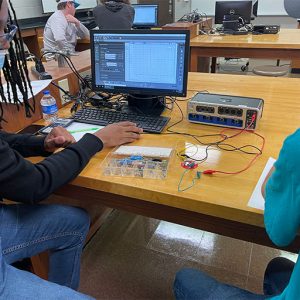 ---
REQUIREMENTS
Engineering Pathway – Trigonometry, Calculus I, II, III, IV, General Chemistry I and II, Engineering Physics I and II
Health Sciences Pathway – Trigonometry, Calculus I and II, General Chemistry I and II, and the combination of two of the following: Engineering Physics I and II, Calculus III and IV, and/or Organic Chemistry I and II.
Maintain a 3.0 GPA and a minimum of 15 hours each semester.
Attend Holmes Plus meetings and assist in projects (if applicable).
Obtain an Associate of Arts degree.
---
BENEFITS
The Holmes Plus Scholarship will cover the remaining charges for tuition, housing, and meals once all other scholarships and aid have been applied, excluding fees.
An iPad with Holmes Plus required course textbooks/e-books.
The scholarship will be funded for a maximum of 4 semesters at Holmes (excludes summer).
---
ADVISORS
Jodie Burchfield
Mathematics Instructor
662-472-9064
jburchfield@holmescc.edu
Donee McAllister
Biology Instructor
662-472-9100
dmcallister@holmescc.edu
Dr. Durga Siwakoti
Physics Instructor
662-472-9102
dsiwakoti@holmescc.edu
William jr Devore
Mathematics Instructor
662-472-9131
amiles@holmescc.edu
Angela Miles
Mathematics Instructor
662-472-9171
amiles@holmescc.edu
Heather Jones
Chemistry Instructor
662-472-9099
hjones@holmescc.edu
---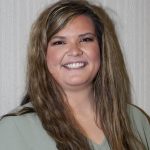 "I am so thankful that I was able to be a part of Holmes Plus! Holmes Plus has definitely helped me in my career of having a doctor of pharmacy. I was pushed to do my best and supported even after my time at Holmes."

— Taylor Adcock, PharmD – G.V. (Sonny) Montgomery VA
---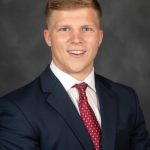 "On top of providing the funds I needed to attend community college at a comfortable capacity, Holmes Plus also offered a mentoring opportunity that prepared me for professional success."

— Loftin Price – Graduated with a Bachelor of Science in Industrial & Systems Engineering in May 2021
---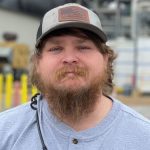 "Holmes Plus is a phenomenal program that provided me with the educational foundation that helped me get through engineering school and build a successful engineering career in the power generation industry!"

— Taylor Bishop
---
Holmes Plus
Scholarship for Holmes Plus