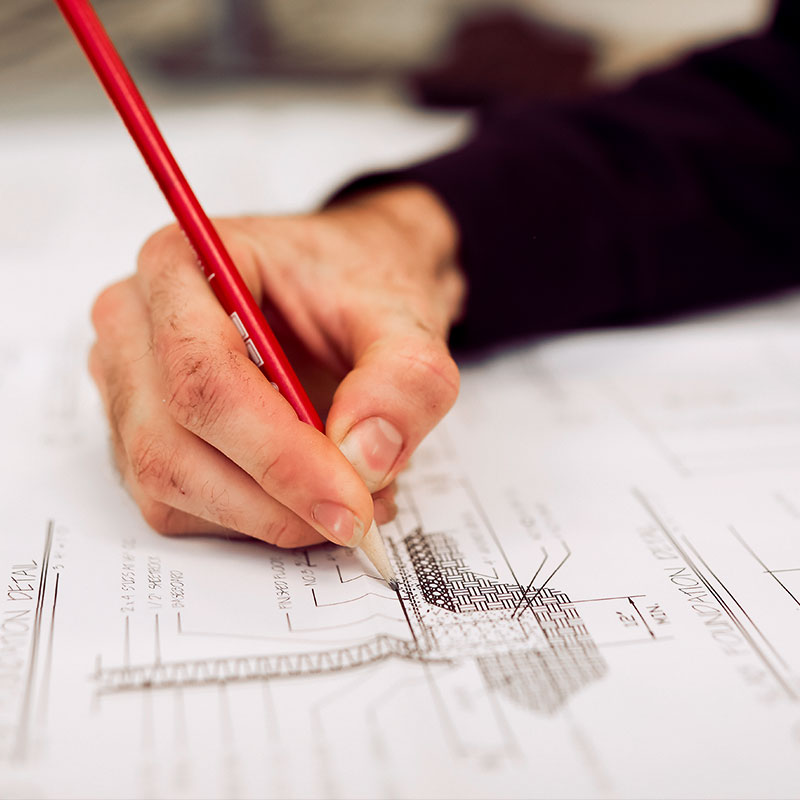 Architecture
The architecture degree program is for students wishing to transfer to Bachelor of Architecture schools at accredited colleges or universities. The program provides the equivalent number and type of courses generally required in the first two years of study within a five-year curriculum. Completion of a five-year curriculum is a requirement for licensing as a professional architect.
Arts/Humanities/Language Pathway
Program Curriculum
ASSOCIATE OF ARTS
FIRST YEAR:
First Semester
English Composition I ENG 1113
Art History I ART 2713
Drawing I ART 1313
General Physics I PHY 2414
Trigonometry MAT 1323
Total 16 Hours
Second Semester
English Composition II ENG 1123
Art History II ART 2723
Drawing II ART 1323
General Physics II PHY 2424
*Social/Behavioral Science Elective (3)
Total 16 Hours
SECOND YEAR:
First Semester
Painting I ART 2513
Design I ART 1433
Three Dimensional Design ART 1453
*History Elective (3)
Business Calculus I MAT 1513 OR Calculus I MAT 1613
Total 15 Hours
Second Semester
Painting II ART 2523
Design II ART 1443
Public Speaking I SPT/COM 1113
*History Elective (3)
*Social/Behavioral Science Elective (3)
Total 15 Hours
*Consult with your chosen transfer university/college to determine changes to this curriculum.

Students who plan to attend Mississippi State University to complete the Bachelor of Science in Architecture will need to be in direct communication with the School of Architecture's Admissions Advisor to discuss coursework listed above.

Some courses are listed to fulfill the requirements for graduating with an Associate of Arts degree.
Enrollment in a minimum of 15 hours each semester is recommended for eligibility for state aid, institutional scholarships, and the tuition break.