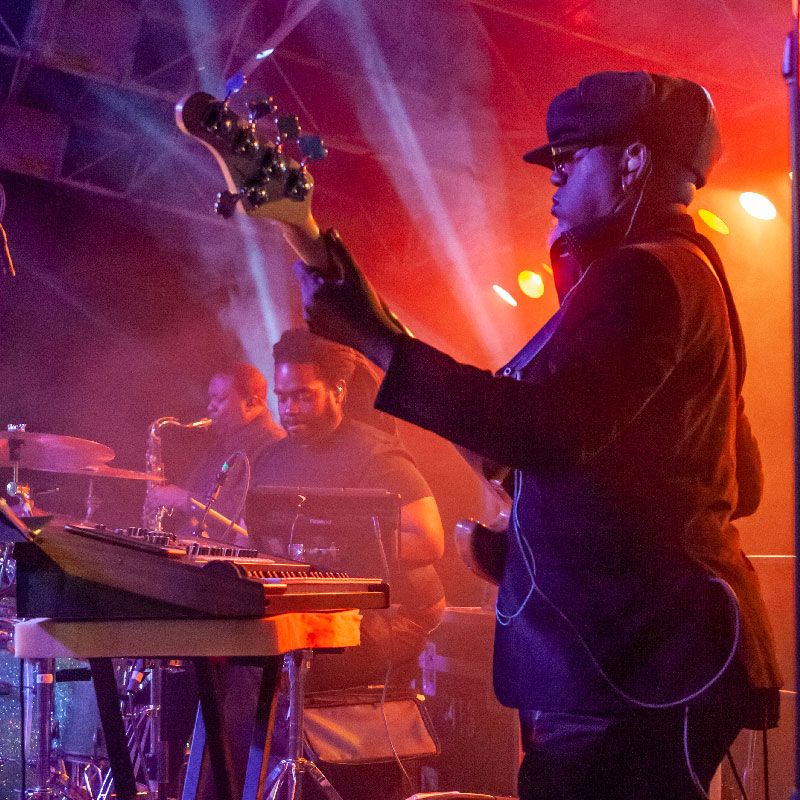 Entertainment Industry Studies
Students are introduced and exposed to audio elements that will help them transfer to a university of their choice and also give them the skills and knowledge to start working in the entertainment industry field. Students receive hands on experience with various mixing consoles: Yamaha, Mackie, Soundcraft and Behringer. Students also are introduced to industry standard recording softwares such as ProTools and LogicPro. Under the guidance of instructors students have access to recording facilities and complete several assigned recording projects but are also encouraged to experiment and use their creativity to write and record their own original music. Students have the opportunity to immerse themselves in a variety of performing ensembles that allows them to work backstage and manage various elements of audio, lighting and video during live performances. Upon completion of the program students will have a strong background in the audio recording process and live audio production to successful proceed with their major at a university of their choice or start the process of a career.
Arts/Humanities/Language Pathway
Program Curriculum
ASSOCIATE OF ARTS
FIRST YEAR:
First Semester
English Composition I ENG 1113
College Algebra MAT 1313
Fundamentals of Music MUS 1133
Basic Computer Skills for Musicians MUS 1413
Class Piano for Music Majors I MUA 1511
Social/Behavioral Science Elective (3)
Total 16 Hours
Second Semester
English Composition II ENG 1123
General Psychology PSY 1513
Principles of Accounting I ACC 2213
Computer Recording I MUS 2413
Class Piano for Music Majors II MUA 1521
Natural Science w/Lab (4)
Total 17 Hours
SECOND YEAR:
First Semester
Computer Recording II MUS 2423
The Legal Environment of Business BAD 2413
American (U.S.) History I HIS 2213
Audio Engineering I MUS 2443
Natural Science w/Lab (4)
Total 16 Hours
Second Semester
Music Survey (Majors) MUS 2123
American (U.S.) History II HIS 2223
Audio Engineering II MUS 2453
Public Speaking I SPT/COM 1113
Literature Elective (3)
Total 15 Hours
Consult with your chosen transfer university/college to determine changes to this curriculum.

Participation in an Ensemble each semester is strongly encouraged.
Enrollment in a minimum of 15 hours each semester is recommended for eligibility for state aid, institutional scholarships, and the tuition break.