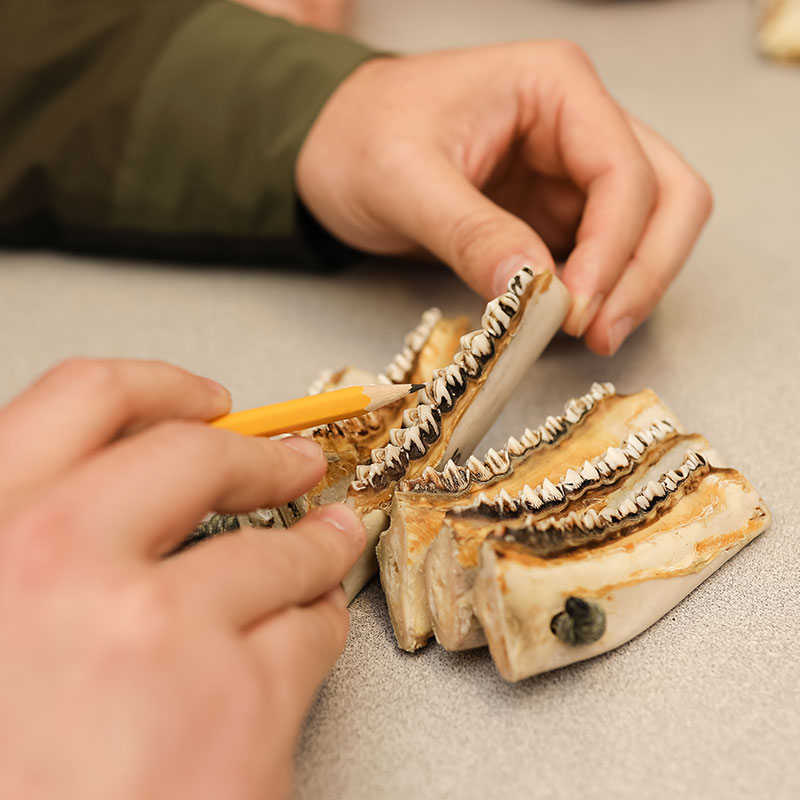 Conservation Law Enforcement Technology
Conservation Law Enforcement Technology is a two-year program of study that prepares the graduate for entry-level employment as a Conservation Law Enforcement Officer (game warden) in the state of Mississippi. The program blends technical courses in forestry and academic courses in criminal justice with other academic courses, including the core. The Associate of Applied Science degree is earned upon successful completion of the program.
CONSERVATION LAW ENFORCEMENT TECHNOLOGY
Program Curriculum
ASSOCIATE OF APPLIED SCIENCE
FIRST YEAR:
First Semester
Applied Dendrology FOT 1714
Forest Surveying FOT 2124
English Composition I ENG 1113
Introduction to Criminal Justice CRJ 1313
Approved Natural Science w/Lab (4)
Total 18 Hours
Second Semester
Special Problem in Conservation Law FOT 2944
Silviculture I FOT 2614
Criminology CRJ 1383
**College Algebra MAT 1313
Social/Behavioral Science Elective (3)
Total 17 Hours
SECOND YEAR:
First Semester
Survey of Microcomputer Applications CPT 1323
Applications of GIS/GPS in Forestry FOT 2214
Public Speaking I SPT/COM 1113
Internship for Specialization FOT 2923 OR Work-Based Learning WBL 1913
Total 13 Hours
Second Semester
Applied Soil Conservation and Use AGT 1714
Juvenile Justice CRJ 2513
Criminal Investigation CRJ 2333
Humanities/Fine Arts Elective (3)
Timber Harvesting FOT 2424 OR Forest Measurements I FOT 1114
Total 17 Hours

*For those students wishing to continue to MSU, BIO 1134, BIO 1144, and BIO 2414 will be needed.

**MAT 1233 & a natural science with lab (7 hrs. total) OR BOT 1313 & a natural science with lab (7 hrs. total) may be substituted for College Algebra.
Enrollment in a minimum of 15 hours each semester is recommended for eligibility for state aid, institutional scholarships, and the tuition break.