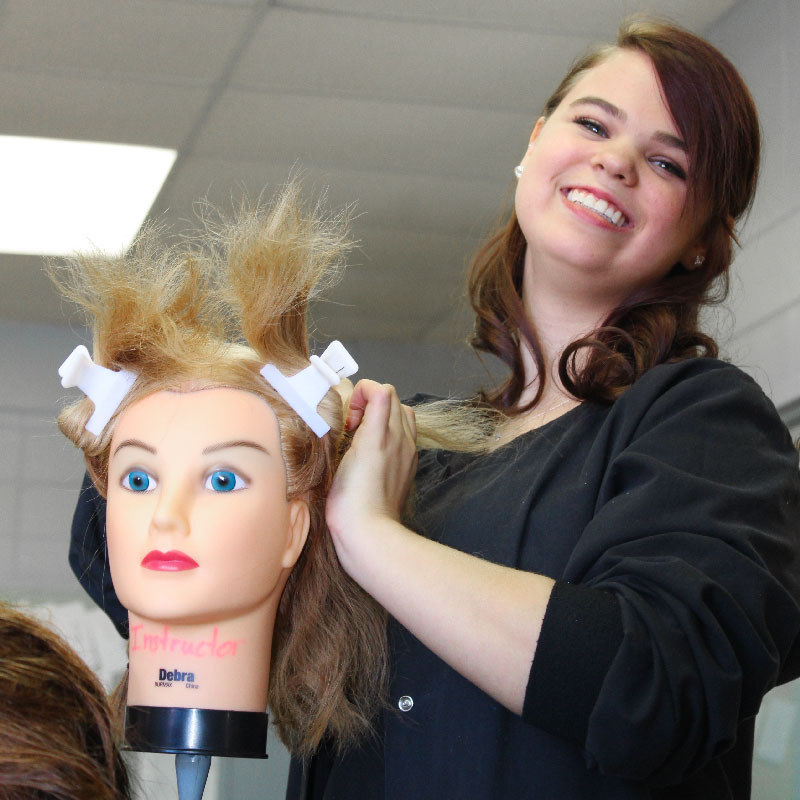 Cosmetology
The Cosmetology program prepares individuals with the theory and skills to care for hair, nails, and skin with an emphasis on hygiene, sanitation, customer relations, and salon management. Satisfactory completion of the courses qualifies students for the Mississippi State Board of Cosmetology certification examination. The Cosmetology curriculum is designed to comply with the standards of the Mississippi State Board of Cosmetology and the requirement for 1500 contact hours for students. Students are required to receive 230 hours of theory (a minimum of six hours per week throughout the entire period of instruction, conducted in a separate classroom by a licensed instructor), 1200 hours of supervised skill preparation and clinic work, and 70 hours assigned at the instructor's discretion as needs of individual students dictate. Successful completion of the program entitles students to a Cosmetology Certificate and qualifies them for licensing examinations as cosmetologists, estheticians, manicurists, conducted by the Mississippi State Board of Cosmetology.
COSMETOLOGY
Program Curriculum
Career Certificate
FIRST YEAR:
First Semester
Cosmetology Orientation COV 1123
Cosmetology Science I COV 1245
Hair Care I COV 1426
Skin Care I COV 1622
Nail Care I COV 1522
Total 18 Hours
Second Semester
Cosmetology Science II COV 1255
Salon Business I COV 1722
Hair Care II COV 1436
Skin Care II COV 1632
Nail Care II COV 1532
Total 17 Hours
Third Semester
Cosmetology Science III COV 1263
Salon Business II COV 1732
Hair Care III COV 1443
Skin Care III COV 1642
Nail Care III COV 1542
Total 12 Hours
A Career Certificate may be earned after successful completion of career technical coursework.
Enrollment in a minimum of 15 hours each semester is recommended for eligibility for state aid, institutional scholarships, and the tuition break.