Cosmetology
The Cosmetology program prepares individuals with theory and skills to care for the hair, skin, and nails with emphasis on hygiene, sanitation, customer service, and salon management. Once you have completed the clock hours needed (230 hrs. Theory, 70 unassigned, 1200 skill hrs) and completed all classes you are then ready to go sit for State Board of Cosmetology Theory and Practical exams to become a licensed professional Cosmetologist.
Qualifications for Admissions
Students applying to the cosmetology program must have a minimum of a 14 on the ACT or appropriate ACCUPLACER test scores. In addition, students applying to the cosmetology program must meet the requirements for prior educational credit as established by the MS State Board of Cosmetology for the state licensure exam. In order for prior education (typically a diploma from a regionally accredited high school or an official GED) to be verified, applicants must submit copies of their transcripts (high school and/or college) to the Office of Admissions by August 1. Only applicants whose education is accepted by the State Board of Cosmetology will be eligible to enter the program.
As a student in the cosmetology program at Holmes Community College, you will develop an understanding of what customer service means and how to problem-solve. Students graduating from the program will leave with the skills needed to become licensed cosmetologists.
---
Helpful Links: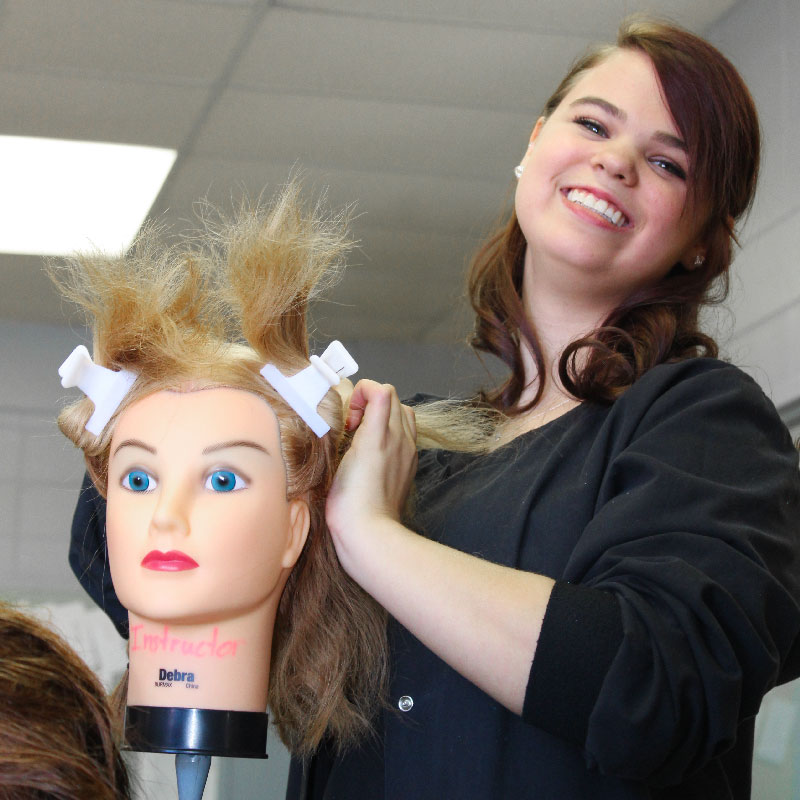 Mission
The Cosmetology Department of Holmes Community College is an educational entity dedicated to training students in the skills necessary to enter the competitive cosmetology work environment as capable, knowledgeable technicians.
---
Meet our Instructor
Christie Adams
cadams@holmescc.edu
(662) 472-9083
M.R. Thorne Vocational-Technology Building
---
Career Opportunities
Hair Color Specialist
Texture Specialist
Haircutting Specialist
Salon Trainer
Distributor Sales consultant
Manufacturer Educator
Artistic Director
Education Director
Cosmetology Instructor
Film, theatrical, or editorial stylist
Creative Director