Paralegal Technology
Having a career in the legal field is challenging and rewarding. The Paralegal Technology program is designed to assist students with developing the skills needed to become entry-level paralegals and legal assistants in state and federal government, law firms, and corporations. Paralegal classes are offered during the day in face-to-face and hybrid format as well as online.
Students can earn a Technical Certificate, an Advanced Technical Certificate, and an Associate of Applied Science Degree at different points in the curriculum. The curriculum is based on standards developed from the National Association of Legal Assistants' Descriptions of Certified Paralegal (CP) Exam Sections, as well as the National Association of Legal Secretaries/Assistant's Accredited Legal Professional (ALP) Exam Sections. Students are prepared to take either national exam upon completion of the program.
Helpful Links: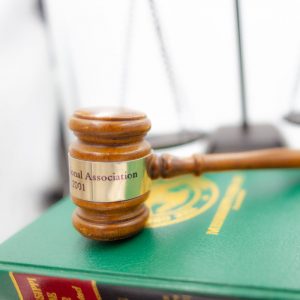 Mission
The Paralegal Technology Department of Holmes Community College, through the integration of academic, technical, and career skills, seeks to provide students with the ability to obtain employment in the legal profession and be successful in the workplace.
---
What to Expect
Current class offerings allow students to obtain afternoon part-time, entry-level positions in law firms and other businesses. The instructor spends time physically on each campus while lecturing simultaneously through virtual methods to the other campuses. Classes are offered in 8-week and 16-week terms. Classes begin in the mornings each day and conclude shortly after lunch. The typical class load for a full-time student in this program is 15 hours.
---
Job Outlook
According to the Occupational Outlook Handbook, "Employment of paralegals and legal assistants is projected to grow 12 percent from 2018 to 2028, much faster than the average for all occupations. Formally trained paralegals with strong computer and database management skills should have the best job prospects." The median wage for paralegals and legal assistants in 2019 was $51,740. While in the past law offices were the sole hiring agent for paralegals and legal assistants, this field now has a much broader demand from all kinds of businesses.
---