Practical Nursing
APPLICATION DATES
Please review our full application process, below.
Full Time Day Track – OPENS January 15 – CLOSES April 30
---
Hybrid Option – OPENS January 15 – CLOSES April 30, 2022
Practical Nursing Programs are offered in two different options – a Full Time Day Track and a Hybrid Option. The Full Time Day Track accepts students each August and lasts 3 semesters. The Hybrid Option is also begins in August and spans 5 consecutive semesters. Additional information on these options can be found in the Curriculum section.
As a requirement of the United States Department of Education (USDE), the following link provides professional licensure requirements for each state: https://www.ncsbn.org/14730.htm This link provides requirements for out-of-state nursing programs whose graduates want to test or endorse into another state.
---
Helpful Links: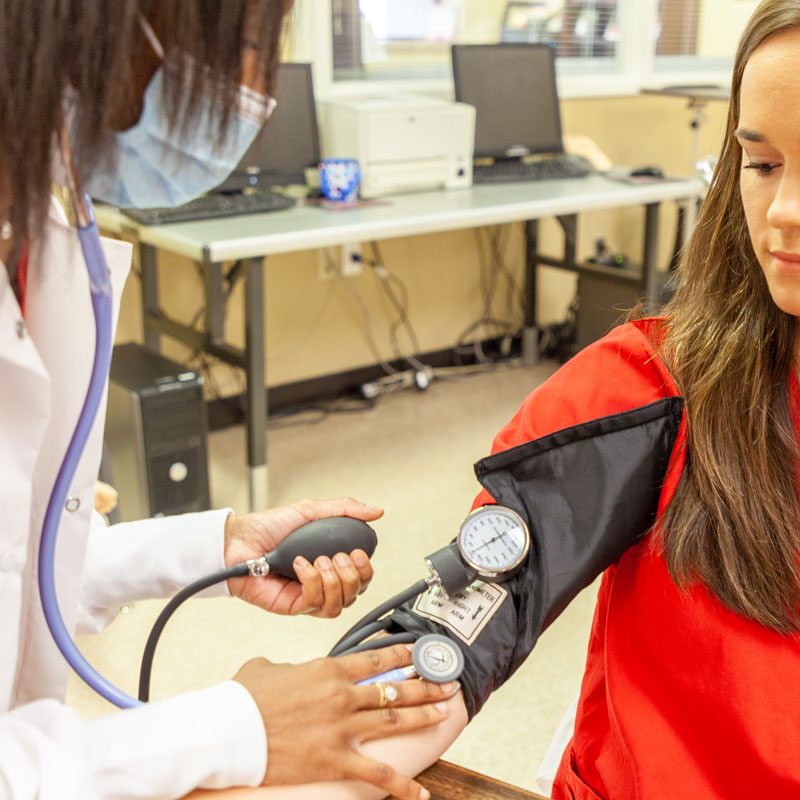 MISSION
The Practical Nursing Department provides quality education to prepare its graduates for productive employment in entry-level nursing practice in a variety of healthcare settings in the nine-county areas served by the college.
---
Contacts
Goodman Campus
WYNDY PEEPLES
Career-Technical Counselor
M.R. Thorne Building
(662) 472-9098
wpeeples@holmescc.edu