Emergency Medical Sciences
The Emergency Medical Sciences program prepares students for a variety of roles in the field of emergency medicine. The field offers graduates several commonly-used work schedules with a wide range in base salary.
Students who complete the one-semester EMT course and receive certification are prepared for direct patient care and serve as the support personnel as well as operate the ambulance. They also work in emergency departments, fire departments, and physicians' offices. Current certification as an EMT often provides points toward selection for entry into other allied health programs.
Nationally-registered Emergency Medical Technicians may be eligible to participate in the Paramedic program at Ridgeland or Grenada. A new paramedic program begins annually on each campus and meets three nights per week for three semesters. Successful completion of the course leads to a certificate or an AAS degree. Paramedics provide direct patient care covering a broad range of injuries and illness. Although most paramedics work on ambulances, other career options, such as an off-shore paramedic, combat or swat medic, safety officer, or flight paramedic exist.
Experienced paramedics may be eligible to enter the Critical Care Paramedic program, a program designed and first implemented by the EMS staff at Holmes. The required courses are offered in a two-semester format on the Ridgeland Campus. Successful completion of the coursework leads to an AAS degree. Critical Care Paramedics are prepared for a career in critical care transport. See more about this program below.
---
Helpful links:
---
Curricula: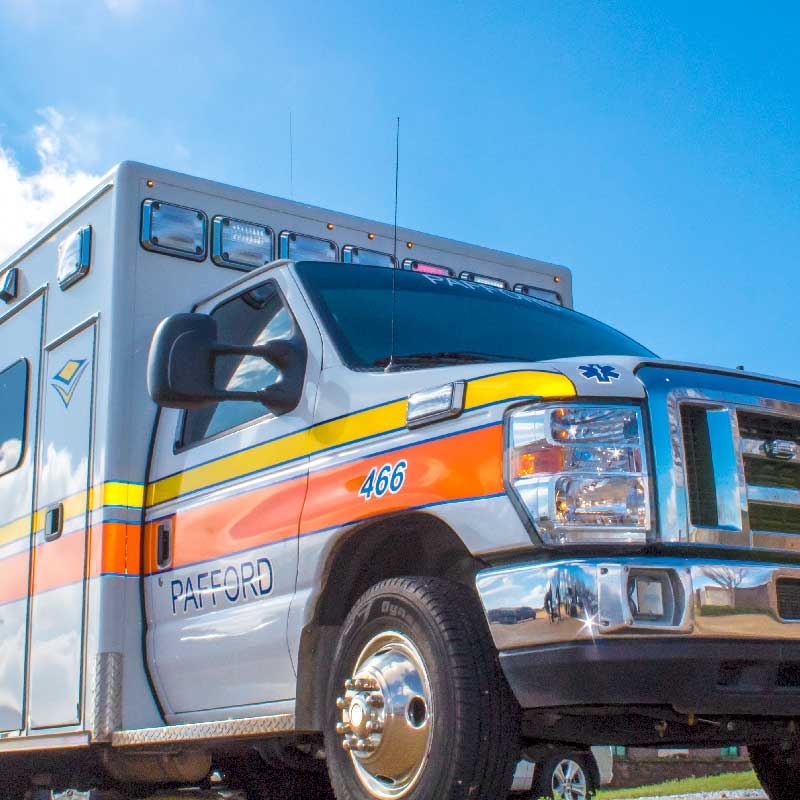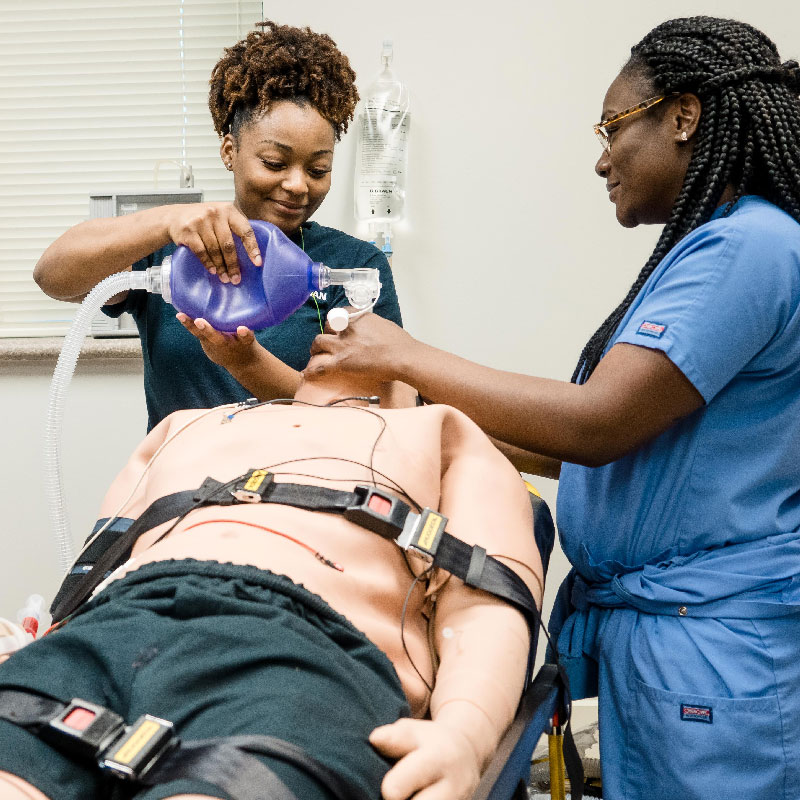 Mission
The Holmes CC Emergency Medical Sciences Department provides quality cognitive-based education and clinical opportunities that enable highly motivated students to become competent and ethical EMTs and exemplary representatives for Holmes Community College and the EMS profession. EMT graduates will demonstrate through the successful completion of written, oral, and clinical competencies a thorough understanding of the out-of-hospital approach to patient treatment, to implementation of effective treatments of patients throughout the life span, and to participate in the management of EMS systems.
---
Critical Care Paramedic Program
The Critical Care Paramedic Program is a post-secondary program drawing its students from individuals already possessing a valid Nationally Registered Paramedic and Mississippi Paramedic certification. The Critical Care Paramedic (CCP) will teach current paramedics to provide for the on-going care of a critically injured or ill patient during an inter-facility transport and in other special situations such as rotor wing or fixed wing transport. The program is intended to expand the knowledge base and skill set of the paramedic beyond the level of the entry level paramedic to perform special critical care assessments and treatments.
Instruction is provided through comprehensive approach to include a complex knowledge of anatomy, physiology, and pathophysiological processes as well as competency-based instruction in critical care assessment and critical care management skills required for the care of complex critical care neonatal, pediatric, and adult patients. Clinical internship is required in specific critical care specialties in the hospital and transport environment.
To be eligible to achieve CCP Certification through the Mississippi Bureau of EMS, participants must successfully complete all components of the CCP program and pass the FP-C or CCP-C exam. The CCP program prepares students to take the Certified Flight Paramedic (FP-C) or Critical Care Paramedic (CCP-C) exam.

Paramedics seeking an AAS degree must request articulation of 30 hours of initial paramedic education. Upon completion of the prescribed technical and academic coursework, students may be eligible to receive the Critical Care Paramedic AAS degree.
---
Meet Our Instructors
Ridgeland EMS Faculty
Mark Galtelli, BS, NREMTP, CCEMTP, CMTE
Program Director
mgaltelli@holmescc.edu
(601) 605-3331 office
D. P. "Pat" McGowan Workforce Training Center
Room 201E

Yancy Brewer, BS, NRP
EMS Instructor
ybrewer@holmescc.edu
(601) 605-3359
D. P. "Pat" McGowan Workforce Training Center
Room 201F
Grenada EMS Faculty
Robert Green
EMS Instructor
rgreen@holmescc.edu
(662) 227-2344
Industrial Technology Complex (ITC)
Grenada Campus
---