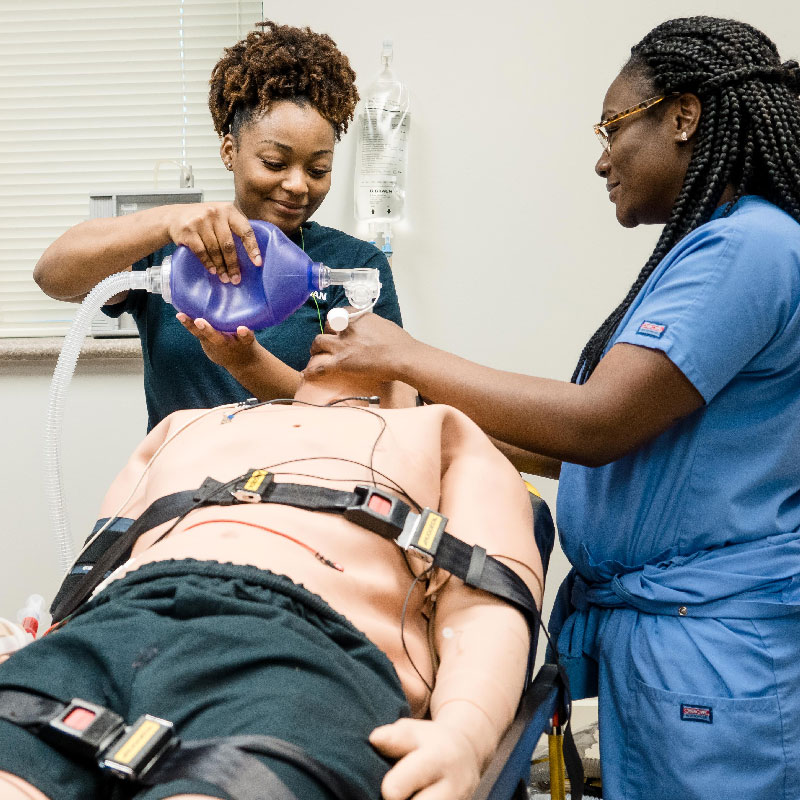 EMS - Critical Care Paramedic
Experienced paramedics may be eligible to enter the Critical Care Paramedic program, a program designed and first implemented by the EMS staff at Holmes. The required courses are offered in a two-semester format on the Ridgeland Campus. Successful completion of the coursework leads to an AAS degree. Critical Care Paramedics are prepared for a career in critical care transport.
EMERGENCY MEDICAL SCIENCES
Program Curriculum
ASSOCIATE OF APPLIED SCIENCE
FIRST YEAR:
First Semester
Licensed MS Paramedic (30 hrs)
*Critical Care Paramedic I EMS 2618
*Critical Care Paramedic Lab EMS 2622
*Critical Care Practicum EMS 2632
*Anatomy & Physiology I BIO 2514
*Anatomy & Physiology II BIO 2524
English Composition I ENG 1113
English Composition II ENG 1123 OR Public Speaking I SPT/COM 1113 OR Social/Behavioral Science (3)
Humanities/Fine Arts Elective (3)
Social/Behavioral Science Elective (3)
Total 62 Hours

* (Option One) A certificate may be awarded after completion of 20 hours in the critical care curriculum.

(Option Two) An AAS Degree may be earned after successfully completing required career technical and academic coursework.
Enrollment in a minimum of 15 hours each semester is recommended for eligibility for state aid, institutional scholarships, and the tuition break.