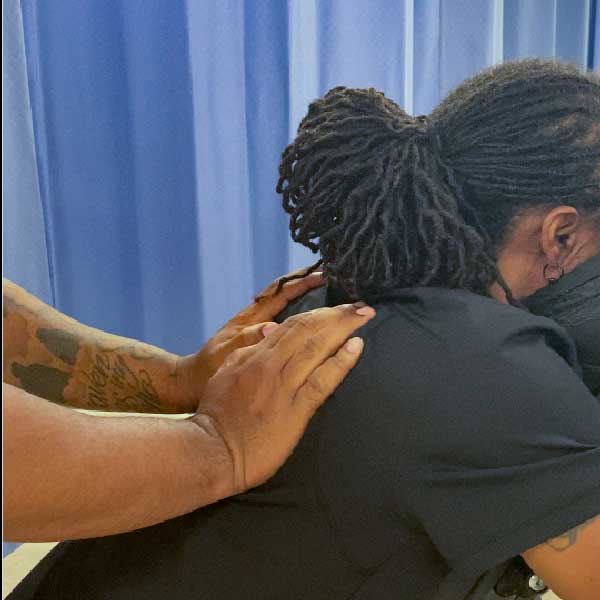 Massage Therapy
The Massage Therapy Program prepares the individual to provide massage therapy principles, ethics, and business application. The program would aim to prepare students to successfully complete the program, earn employment in their field of study, and attain applicable technical assessments. Upon successful completion of the program, graduates will be eligible to sit for the Massage and Bodywork Licensing Examination (MBLEx).
MASSAGE THERAPY PAGE
Program Curriculum
ASSOCIATE OF APPLIED SCIENCE
FIRST YEAR:
First Semester
CPR and First Aid MGT 1111
Introduction to Massage Therapy MGT 1214
Massage Therapy I MGT 1224
Massage Therapy I Lab MGT 1233
Massage Therapy Clinical Lab I MGT 1281
Pathology and Medical Terminology MGT 1343
Massage Therapy Anatomy and Physiology I MGT 2514
Total 20 Hours
Second Semester
Massage Therapy II MGT 1244
Massage Therapy II Lab MGT 1253
Massage Therapy Clinical Lab II MGT 1263
Specialized Modalities I MGT 1272
Kinesiology MGT 1333
Board Preparation MGT 1612
Massage Therapy Anatomy and Physiology II MGT 2524
Total 21 Hours
Third Semester
Massage Therapy III MGT 2223
Specialized Modalities II MGT 2272
Total 5 Hours
SECOND YEAR:
First Semester
English Composition I ENG 1113
Social/Behavioral Science Elective (3)
Humanities/Fine Arts Elective (3)
English Composition II ENG 1123 OR Public Speaking I SPT/COM 1113 OR Social/Behavioral Science (3)
College Algebra MAT 1313 OR Natural Science w/Lab (4)
Total 15 Hours

(Option One) A Technical Certificate may be earned after successfully completing the first 46 hours of career technical coursework.
(Option Two) An AAS Degree may be earned after successfully completing required career technical and academic coursework.
Enrollment in a minimum of 15 hours each semester is recommended for eligibility for state aid, institutional scholarships, and the tuition break.