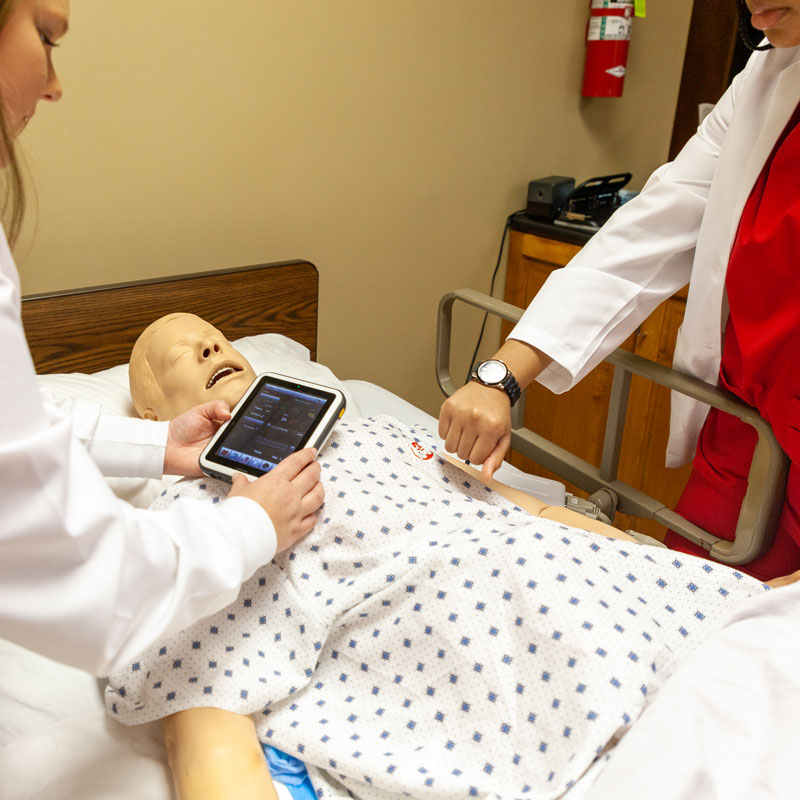 Practical Nursing - Full Time Day Track
The Practical Nursing Program prepares the individual to assist in providing general nursing care requiring basic knowledge of the biological, physical, behavioral, psychological, and sociological sciences; and of nursing procedures that do not require the skills, judgment, and knowledge required of a registered nurse. This care is performed under the direction of a registered nurse, advanced practice registered nurse (APRN), licensed physician, or dentist. Intensive preparation for the NCLEX-PN® Exam and transitioning from student to employee is provided.
PRACTICAL NURSING PAGE
Program Curriculum
Career Certificate
FIRST YEAR:
First Semester
Body Structure and Function PNV 1213
Nursing Fundamentals & Clinic PNV 1444
Total 17 Hours
Second Semester
Adult Health Nursing Concepts & Clinical PNV 1682
IV Therapy & Pharmacology PNV 1524
Total 16 Hours
Summer Semester
Nursing Transition PNV 1914
Specialty Areas in Nursing PNV 1728
Total 12 Hours

A Career Certificate may be earned after successfully completing the career technical coursework.
Enrollment in a minimum of 15 hours each semester is recommended for eligibility for state aid, institutional scholarships, and the tuition break.