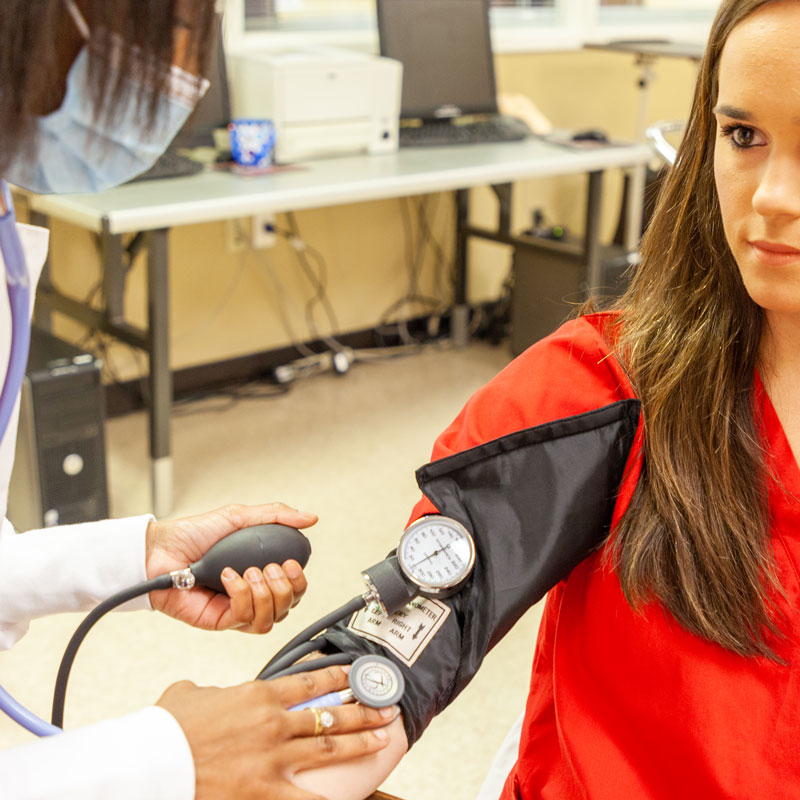 Practical Nursing - Hybrid Option
The Practical Nursing program is designed to prepare qualified men and women to become, upon completion of the prescribed course of study and satisfactory writing of the National Council Licensure Examination PN (NCLEX-PN®), Licensed Practical Nurses. The introductory semester(s) offers instruction in orientation to nursing care of clients across the lifespan, nursing care of selected clients, and body structure and function. The remaining semesters of training provide instruction and clinical experience for clients experiencing an alteration in health, the pediatric client, the maternal/newborn client, and the psychiatric client. Intensive preparation for the NCLEX-PN® and transitioning from student to employee is provided in the final semester.
The hybrid option offers lecture online. However, the lab and clinical portions are face-to-face on campus or at one of our local healthcare facilities. Out of state clinical is not available. Testing is also required on campus.
PRACTICAL NURSING PAGE
Program Curriculum
Career Certificate
FIRST YEAR:
First Semester
Body Structure and Function PNV 1213
Total 3 Hours
Second Semester
Nursing Fundamentals & Clinic PNV 1444
Total 14 Hours
Summer Semester
IV Therapy & Pharmacology PNV 1524
Total 4 Hours
SECOND YEAR:
First Semester
Adult Health Nursing Concepts & Clinical PNV 1682
Total 12 Hours
Second Semester
Specialty Areas in Nursing PNV 1728
Nursing Transition PNV 1914
Total 12 Hours

A Career Certificate may be earned after successfully completing the career technical coursework.
Enrollment in a minimum of 15 hours each semester is recommended for eligibility for state aid, institutional scholarships, and the tuition break.