Veteran of the Year
John Wallace is being recognized for his service in the United States Air Force and Mississippi Air National Guard at Holmes Community College Homecoming on October 21 in Goodman.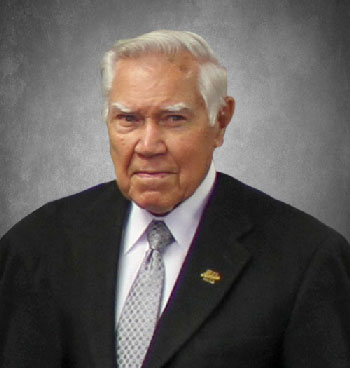 Wallace, a Madison County native served, retired with 39 years of service. In 1958, Wallace entered United States Air Force Pilot Training and graduated as an Interceptor Fighter Pilot. During his six year of active service Wallace also served at a Instructor Pilot.
In 1964 when Wallace resigned from his regular commission he joined the Mississippi Air Nation Guard. While with the Mississippi Air guard he flew reconnaissance fighters for three year and multi- engine cargo type planes for 25.
Wallace was assigned to the Mississippi headquarters and served as Assistant Adjutant General for the Air and Commander of the Mississippi Air Nation Guard from 1985-1996, then retired as Major General.
Along with being a very dedicated to his service to this country, Wallace served as General Manager of the Canton Municipal Unities for 38 years.
Wallace earned an electrical engineering degree from Mississippi State University and a Masters of Science from the Industrial College of the Armed Forces.
Serving his county and community has been a very big passion for Wallace. He has involved in the Madison County Economic Development Authority, the Metro Economic Development Alliance, the Municipal Emergency Agency of Mississippi and the Chamber of Commerce.
Among some of Wallace civic involvement he has been a Rotarian for many years.
Wallace has served on the Holmes Development Foundation Board of Directors and Board of Governors since it was founded more than 45 years ago. Now, Wallace and his wife, Barbara live in Canton. They have three children all of which attended Holmes and three grandchildren.