SHRM Learning System Courses
SHRM Certification Exam Prep
This course will prepare you to take the exam and get SHRM Certified! Holmes Community College's SHRM Certification Preparation Course will broaden and update your knowledge and skills while delivering everything you need to pass the SHRM-CP or SHRM-SCP exam, all in an interactive online video class environment.
Learn from a certified instructor who provides expertise, insights and one-on-one guidance.
Network, share experiences, and discuss best practices with a diverse group of HR professionals.
Stay on track to earn your certification with a structured learning experience.
Advance your skills and increase your HR knowledge
Master the application of HR technical and behavioral competencies
Earn recognition from the global community
SHRM EXAM PREP COURSE INFO

DATES: Monday evenings, February 27 – May 22, 2023
TIME: 6 p.m. – 9 p.m.
LOCATION: This course is virtual, from a computer or smart device, anywhere with internet access.
COST: $1,000 – Payment due 2/14. We must have all payments in full 2 weeks prior to class start date, in order to purchase class materials. Materials will include books (to be picked up at the Ridgeland Campus) and online toolkit. If you need an invoice, please notify us.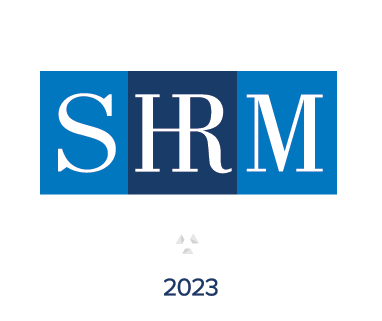 SHRM Essentials
DEVELOP YOUR HR COMPETENCIES AND SKILLS! Our course provides foundational HR knowledge and an introduction to behavioral competencies essential for business success. This program is designed to benefit new or entry-level HR professionals, and those for whom HR knowledge is vital, including: small business owners, office managers, representatives selling or supporting HR systems and services, international HR personnel wishing to increase their knowledge of U.S. HR practices, and job-seekers who are exploring HR.
SHRM ESSENTIALS COURSE INFO

Courses are 16 hours- TBD

(we can schedule a course for your group or team! Email for info and scheduling)
TIME: 8 a.m. – 5 p.m.
LOCATION: McGowan Workforce Building, Holmes Community College – Ridgeland Campus, 412 West Ridgeland Ave., Ridgeland, MS 39157
COST: $475 – Payment due two weeks prior to your session's start date. We must have all payments in full in order to purchase class materials. If you need an invoice, please notify us.
TO ENROLL: email Melissa Love at mlove@holmescc.edu.
What students are saying
"I highly recommend the SHRM Education Partner Program to anyone contemplating the SHRM certification exam. I am thrilled to be a SHRM-SCP and I credit the course for my success." -Beatrice Body Miller, SHRM-SCP
"[Ms. Linda] is a fabulous teacher. She prepared me for the SHRM-CP test, which I passed. She made herself available for questions that popped up after class had ended. I enjoyed the online option for reading with additional quizzes, even though we talked about at length during each class. I hope Holmes continues to teach the SHRM Prep Class with Ms. Linda. The students are in great hands with her by their side." – Alicia Ledbetter, SHRM-CP, Human Resources Director, Bank of Yazoo
Additional Information
*We regret that unfortunately we are unable to provide financial assistance. Financial aid through Holmes Community College does not apply towards this class. These courses do not garner any college credits and are not affiliated with the academic or career technical programs of Holmes Community College; therefore can not be included in tuition or as part of a financial aid package.