Kinesiology Pathway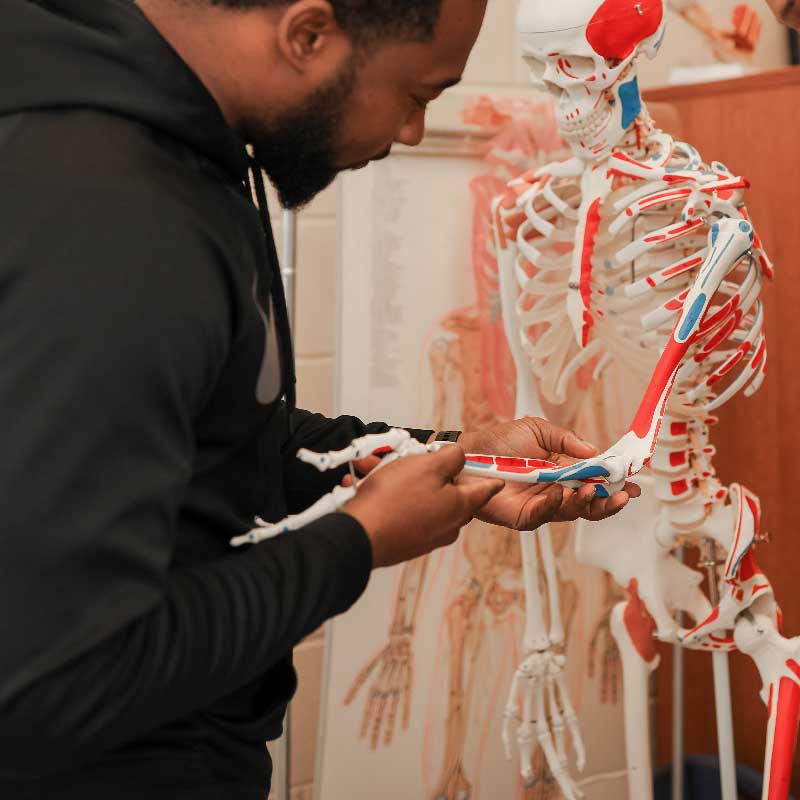 Kinesiology is the study of human movement as it applies to physical education, exercise science, and sport. Was physical education or anatomy and physiology one of your favorite classes? Were you a high school athlete or did you play sports growing up? Are you interested in fitness, physical activity, and sport? Are you considering a career in a human movement field such as physical education teacher, exercise science specialist, personal trainer, or sport administrator? If you answered yes to any of the above questions, then the Kinesiology Pathway is for you!
---
The growing and expanding field of kinesiology has created a diversity of career opportunities. Careers have expanded from traditional teaching and coaching to encompass many other careers that include fitness, health, and therapy-related opportunities, as well as those in sport management and sport media. Some specific career opportunities include:
Athletic Administration
Athletic Trainer
Coaching
Exercise Physiologist
Fitness Center Manager
Personal Trainer
Physical Education Teacher
Physical Therapy
Recreation Manager
Sports Broadcasting
Sports Facility Manager
Sports Information Director
Sports Marketing
Sport Psychology
Strength and Conditioning Coach
Web Development/Social Media
The list of career opportunities in the field of kinesiology can go on and on, and is only limited by your imagination!