Culinary Arts
The Culinary Arts Technology option provides a solid foundation in the methods and science of cooking through exposure to classical, American, and international cuisine as well as the art of baking and pastries. Special emphasis is placed on culinary tools, equipment, techniques, and specialty ingredients.
---
What to Expect
The heart of the Culinary Arts Technology program is hands-on lab instruction by a chef instructor in a commercial kitchen. Students should be prepared to experience extreme hot and cold temperatures, as well as extended periods of time standing, bending, and lifting. Students will be eligible to obtain their ServSafe Manager certification from the National Restaurant Association upon completion of CUT 1213 Sanitation and Safety.
---
Meet our Instructor
Alexei Harrison
amharrison@holmescc.edu
Ridgeland Campus
Sunnybrook Woods Williams Complex
601-605-3327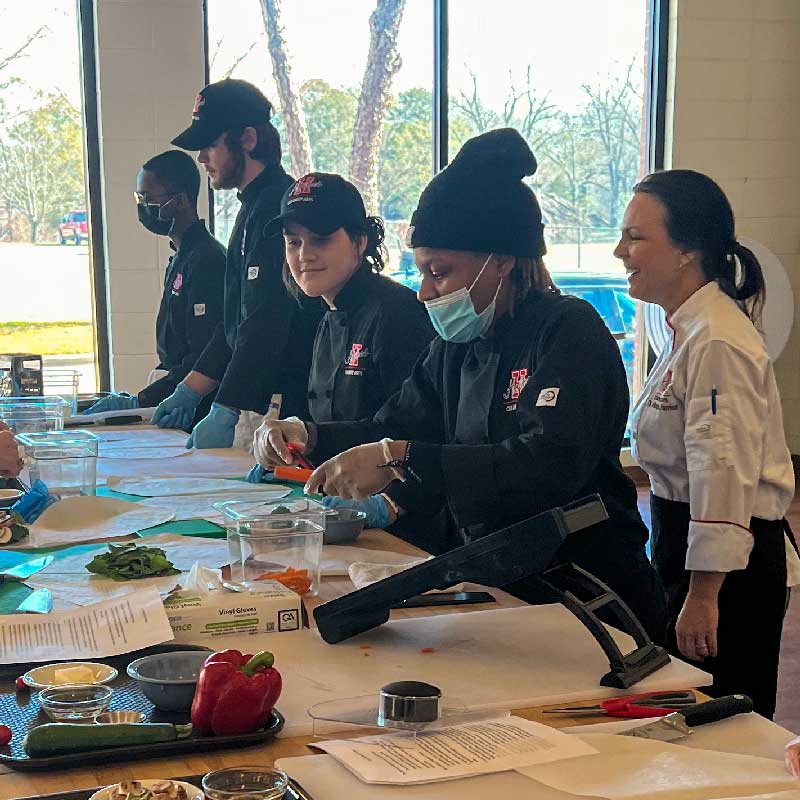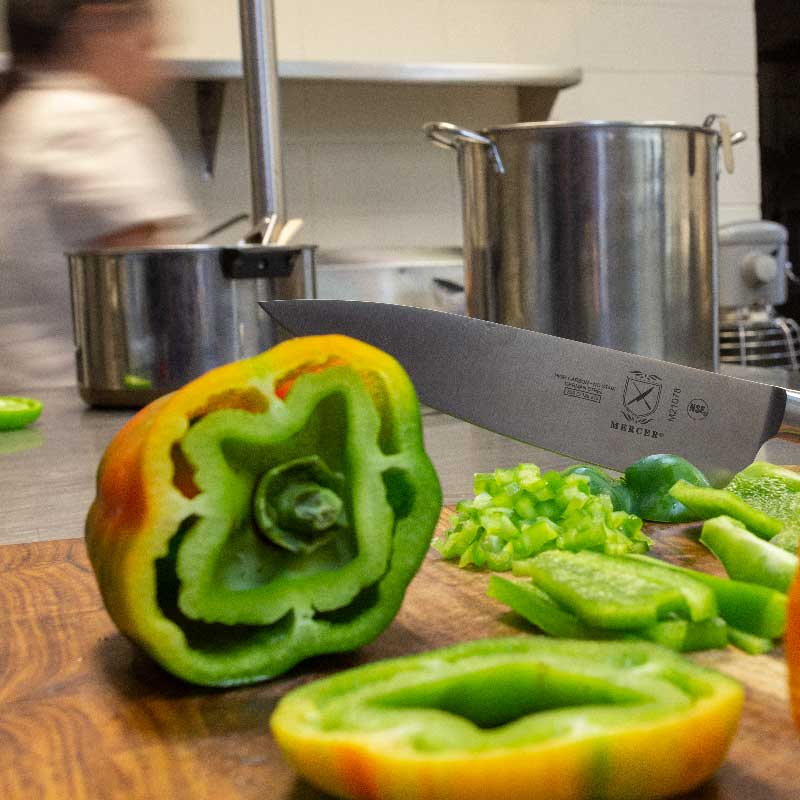 ---
Job Outlook
Restaurants are a driving force in Mississippi's economy. They provide jobs and build careers for thousands of people, and play a vital role in local communities throughout the state. Employment of chefs and head cooks is projected to grow 11 percent from 2018 to 2028, faster than the average for all occupations. Most job opportunities for chefs and head cooks are expected to be in food services, including restaurants. Job opportunities also will result from the need to replace workers who leave the occupation. Food service managers should see the same increase of 11 percent. Candidates can expect strong competition for jobs at upscale restaurants, hotels, and casinos where the pay is typically highest. In 2018, the U.S. Bureau of Labor Statistics (BLS) estimated that the median salary of chefs and food service managers is between $48,460 and $54,240. The BLS notes that an associate's degree is the minimum requirement for a variety of entry-level positions in culinary arts. Click here for more information.
121,900 Restaurant and foodservice jobs in Mississippi in 2019 = 10% of employment in the state
By 2029, that number is projected to grow by 10.2% = 12,400 additional jobs, for a total of 134,300 job
$5.1 billion estimated sales in Mississippi restaurants in 2018