Curriculum | Course Descriptions | Cosmetology Price List | Jobs
Cosmetology (Goodman)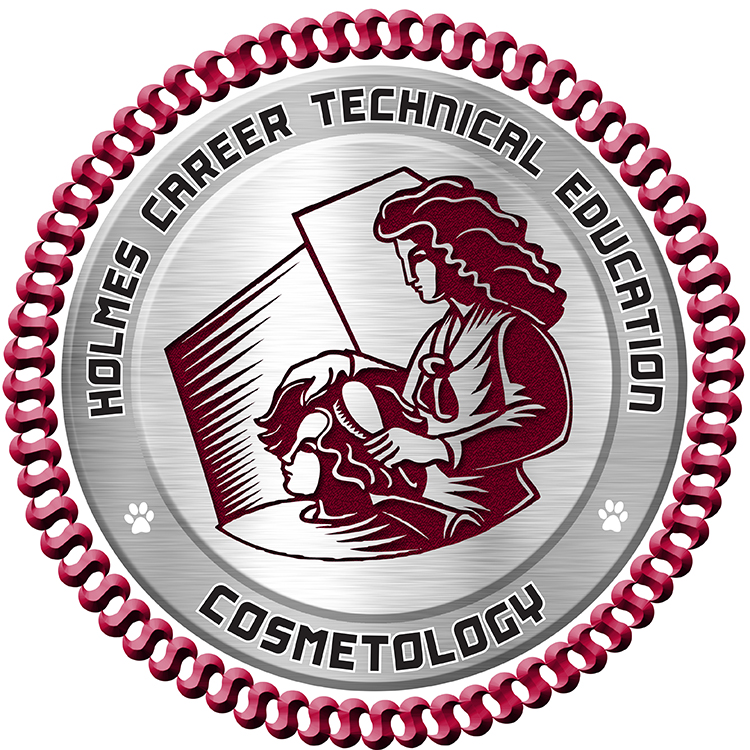 The Cosmetology program trains students to become proficient in hairstyling, manicuring, facials, scalp treatments, and all phases of beauty culture. During instruction, emphasis is placed on hygiene on good grooming, sanitation, state laws, customer relations and salon management.

The cosmetology curriculum is taught in a modular format. Although courses will all be completed within the semesters indicated, some courses within a semester are prerequisite to other courses within the same semester. This course is approved by the Mississippi Board of Cosmetology.

This program, leading to a Career Certificate, prepares students to apply to take the State Board of Cosmetology Exam.
Career Opportunities:
Stylist
Sales-Associate
Nail Technician
Skin Care Specialist
Cosmetologist
Platform Artist
Salon Owner/Manager
Hair Colorist
Instructor
Christie Allen
callen@holmescc.edu
662-472-9083
M.R. Thorne Vocational-Technology Building
The Cosmetology program is a three semester program. Students begin in the fall and complete with the summer semester. The hours for classes are 8 a.m. - 5:30 p.m., Monday through Thursday and 8 a.m. -12 p.m. on Friday.

The Cosmetology Department of Holmes Community College is an educational entity dedicated to training students in the skills necessary to enter the competitive cosmetology work environment as capable, knowledgeable technicians.